1
« Last post by O on Today at 03:44:05 PM »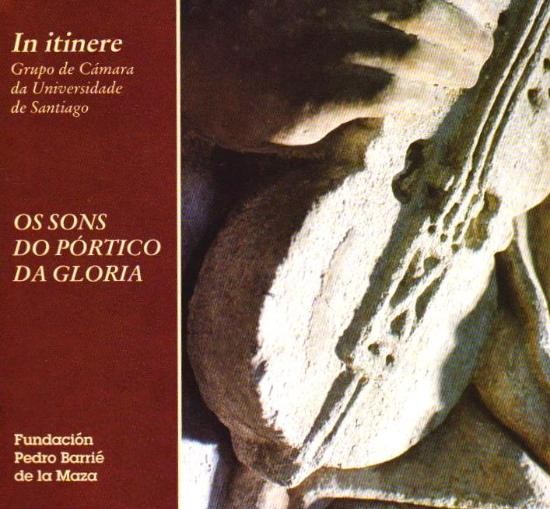 http://www.sonusantiqva.org/i/C/GUCCompostela/1995SonsPorticoGloria.html
Tres portadas, dos ediciones, un disco de audio, un CD-ROM ... un lío.
Es posible que las grabaciones sean 'nuevas'. Deberían ser, porque si las han tocado con los instrumentos del Pórtico de la Gloria 'reconstruidos' pues ...
Yo no noto nada especial en los instrumentos (zopenco que es uno) y el disco en general suena como otros de los de Compostela o de Martin Codax, mismo estilo, misma forma de cantar ... (de nuevo el problema puede ser mío, que no distingo).
Y por otra parte todas las cantigas de amigo contrafactadas ya estaban en un LP doble de 1986 (el nombre del grupo: Grupo de Cámara de Compostela):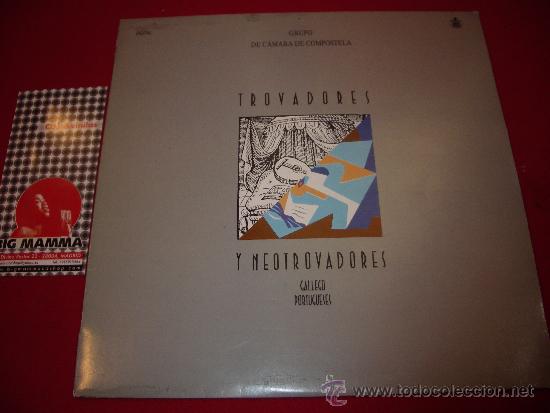 Si algún día me decido a identificar con cierta seguridad las cantigas que han servido de contrafacta, también le haré la página al LP. De momento, es algo complicado y no quiero pasar una tarde desechando candidatas. En la primera (
Non chegou madre meu amigo
) la melodía del canto a primera vista no se parece a la que suena en los pasajes instrumentales, que suena muy a
trouvère
. No costaba nada decir qué cantigas han servido de contrafacta (¿o se curan en salud?). Es cierto que no tengo la documentación, pero nuestros amigos portugueses, que probablemente tengan el disco, también están a dos velas:
Nom chegou, madr', o meu amigo
Rogo-te, ai Amor, que queiras migo morar
Contrafactum, a partir de Cantiga de Santa Maria não especificada, transcrita por H. Anglès.
Pues con
não especificada
nos quedamos, que lo de H. Anglès, por archisabido no nos sirve de consuelo. Mucho rollo reconstructivo para luego no decir que cantigas han usado).
Decía en el foro antiguo (23.02.2009):
No es un disco por el que me desviva y sin embargo tiene unas cuantas pistas heterodoxas que me atraen, entre ellas las del Calixtino con instrumentos. Sin dejar de preferir estas solo con voces, reconozco que me iluminan la piezas de otra manera. Aún recuerdo la primera vez que escuché el Congaudeant con instrumentos en el Camino de Santiago del Ensemble für frühe Musik, Augsburg y desde luego el orgiástico Regi perennis glorie de los Renaissance Players en The Ring of Creation. Me van a echar los perros los puristas pero me ha gustado mucho el 'imposible' Dum Esset de este disco de In itinere, sobre todo después de haberlo saboreado tanto, bien en la interminablemente bellísima versión de Pérès, la profunda y mística de Venance Fortunat o la concentrada y exultante de Sequentia. ¡Qué hermoso es el Calixtino!

La cantiga de amigo IV que hay en este disco también me gusta bastante (las otras dos tienen percusión ...).