Nicholas LUDFORD / The Cardinall's Musick
Missa Videte miraculum · Ave cuius conceptio


medieval.org
AS&V Gaudeamus 131
1993






MISSA VIDETE MIRACULUM
with Plainsong Propers for the Feast of the Purification


01 - Introitus. Suscepimus Deus [4:39]

02 - Kyrie. Deus creator omnium [2:22]

03 - GLORIA [10:15]

04 - Gradualis. Suscepimus Deus [2:22]

05 - Alleluya. Adorabo ad templum [1:41]

06 - Sequencia. Hac clara [2:29]

07 - CREDO [11:21]

08 - Offertorium. Diffusa est gratia [1:45]

09 - SANCTUS · BENEDICTUS [10:43]

10 - AGNUS DEI [6:49]

11 - Communio. Responsa accepit Symeon [0:58]


12 - AVE CUIUS CONCEPTIO [9:23]

13 - Responsorium. Videte miraculum [4:34]






THE CARDINALL'S MUSICK
Andrew Carwood, David Skinner

Sopranos: Carys Lane, Caroline Ashton, Juliet Schiemann, Fiona Clark, Olive Simpson, Rebecca Outram
Altos: David Gould, Nigel Short, Stephen Taylor
Tenors: Paul Badley, Philip Cave, Simon Berridge, David Jones, Tom Phillips, Matthew Vine
Baritones: Paul Charrier, Robert Evans, Edward Wickham
Basses: Bruce Hamilton, Robert Macdonald, Michael McCarthy



Producer: David Skinner
Recording Engineer: Martin Haskell
Recorded in: All Saint's Church, Petersham
Design: Studio B, The Creative People
Cover: Vittore Carpaccio (c. 1460/5-1523/6) "Presentation of Mary in the Temple", Pinacoteca di Brera, Milan/Bridgeman Art Library, London
Photograph: Stuart Bebb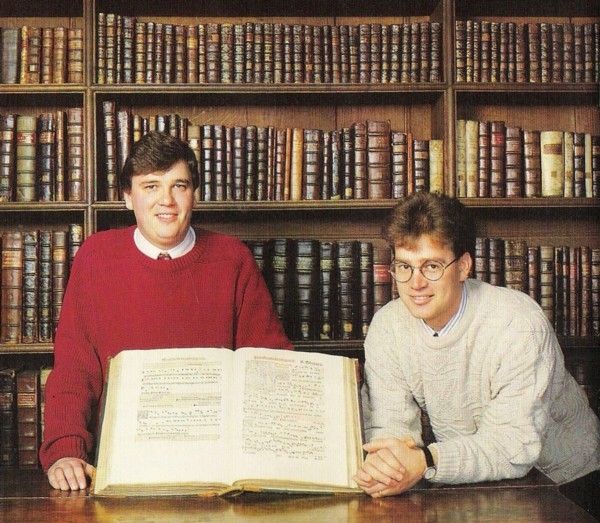 THE WORKS OF NICHOLAS LUDFORD
Volume I


The name of Nicholas Ludford is familiar to most students of English music. He is generally perceived as a lesser contemporary of Robert Fayrfax (Ludford's festal masses are preserved with those by Fayrfax in the great early 16th-century choirbooks at Lambeth Palace, London, and Caius College, Cambridge), and all that is commonly known of him is that his music defines the gap between Fayrfax and John Taverner. However, most are unaware that, with eleven complete and three incomplete mass settings (with a record of another three which are now lost), Ludford was the most prolific composer of masses in Tudor England. He possessed compositional skills equal to any of his better-known contemporaries, and was indeed one of the greatest composers for the pre-Reformation church in England. Although a substantial amount of information concerning Ludford and his music has circulated this century, until now his music has never been committed to disc. John Caldwell, in his recently published Oxford History of English Music, comments that it is "... more a matter of astonishment that such mastery should be displayed by a composer of whom virtually nothing was known until modern times". The present ASV/Cardinall's Musick series will include Ludford's complete festal masses, each set within its appropriate liturgical framework, and aims to establish him as one of the last unsung geniuses of Tudor polyphony.

Nothing is known of Ludford's early career. His date of birth is estimated to be 1485, an assumption which is drawn largely from his entry into membership of the Fraternity of St Nicholas — a guild of London parish clerks — in 1521 (Fayrfax was admitted in 1502, and Taverner in 1514). From after the turn of the century Ludford became attached to St Stephen's, Westminster, a college of secular canons adjoining the Royal Palace of Westminster, where he remained until its dissolution by Henry VIII in 1547. In the dissolution certificate Ludford is named as 'verger' and was awarded a pension, receiving payment as late as 1556. It is assumed that he died in 1557.

Forty years later, Thomas Morley mentions Ludford as one of the listed 'authorities' for his famous Introduction to Practical! Musicke (London, 1597). However, Ludford's music was already forgotten by the 17th century and remained so for 300 years. In the present century two movements occurred to resurrect Ludford and his music. In 1913, H.B. Collins presented a paper at the Musical Association which briefly outlines Ludford along with several other Tudor composers. In response to Collins's paper, Sir Richard Terry announced the publication of Ludford's complete masses (his several abridged editions of Ludford's masses were already being performed by his choir at Westminster Cathedral). Although Terry was never able to publish his works, Ludford's name was firmly established in academic circles, and this led to the compilation of his first biography by W.H.G. Flood in 1925. Ludford then again fell silent for thirty years until a new wave of academics attempted to reintroduce him and his music. In 1958 Hugh Baillie substantially revised and corrected Ludford's biography and outlined his musical development; a few years later John Bergsagel fulfilled Terry's promise and published Ludford's complete masses, with articles on his music. However, Ludford was again set aside and it is curious that, in their well-founded exhilaration for his contemporaries, most enthusiasts of Tudor polyphony have overlooked the fine qualities of his music. With the market for 16th-century polyphony ever increasing, it remains puzzling that such an extraordinary musician as Ludford be disregarded for so long.

Reasons for this neglect may stem from the modest circumstances of his life. Ludford was not well known in his own day and remained politically and musically inconspicuous throughout his career; he appears not to have taken a university degree and his name is not recorded in conjunction with any major events. The few contemporary references show him to be a retiring personality and deeply religious. Whereas most composers who survived the English Reformation adapted their styles to accommodate changing liturgical requirements (such as Tallis and Sheppard), Ludford apparently stopped composing altogether after about 1535. It is believed that this was due either to old age and increasing infirmity or to the fact that his attachment to Catholicism was such that he could not continue to produce music for the reformed church.

Perhaps the most striking characteristic of Ludford's music is his imaginative use of vocal texture, combined with a remarkable quantity, and quality, of splendid melodies. Missa Videte miraculum, for six voices, is unusually scored with two equal treble parts throughout. The work derives its name from the cantus firmus upon which it is based (Vespers respond, Purification); this migrates from one voice to another at various points in each movement. The Agnus Dei is unusual in that as a cantus firmus Ludford employs the respond verse 'Hec speciosum', although the head motif is identical to the other movements. Ave suius conceptio, for five voices, is one of Ludford's three votive antiphons which remain reconstructible (all lack the tenor). A considerably later composition than the mass, its text survives in numerous printed English prayer books from the early 16th century. Fayrfax is also known to have set a work (now lost) on the same text.

A great concern when familiarising oneself with a neglected composer for the first time is whether or not the music warrants public revival. Although, academically, some music may look impressive on paper, it is sometimes the case that the same music in performance can be disappointing. Ludford has had the sound backing of musicologists for nearly 100 years, and now awaits the critical ear of the listener. Perhaps the freshest opinion we can offer is that of the singers on this recording — in simple yet resounding terms, his music is "tuneful, electrifying, and memorable".


© 1993 David Skinner

SOURCES

Polyphony:
Missa Videte miraculum
Cambridge University Library, Gonville and Caius MS 667, p32.

Ave cuius conceptio
Cambridge University Library, Peterhouse MSS 471-74; ff. 93, 84v, 104, 80, (Baritone editorially supplied).

Plainsong:
Oxford, Christ Church Library, Graduate secundum morem et consuetudinem preclare ecclesie Sarum politissimis formulis (ut res ipsa indicat) in alma Parisiorum Academia impressum, (Paris, 1527).

Antiphonale Sarisburiensis, Partis Hyemalis, (Paris, 1519) f. 43v.

Music edited by David Skinner, and published by The Cardinall's Musick (Edition)




THE FEAST OF THE PURIFICATION OF OUR LADY

Originally brought from the East by monks fleeing the Moslem invasion of the Holy Land in the seventh century, the Purification celebrates three elements described in chapter two of St Luke's Gospel (22-35). Firstly, that Mary and Joseph, in order to conform to Jewish law as laid down in Exodus, should present their first-born son to the Temple to be dedicated to God; secondly, that having borne a child, the mother was now unclean, disqualified from public worship and therefore in need of purification through an offering; and thirdly the prophecies of Simeon and Anna.

In the Eastern rites, the emphasis was on Christ's presentation, fulfilling the prophecy contained in the Book of Malachi — "... the Lord whom you seek will suddenly come to his temple" (3:1) — and allowing the liturgy to reflect the story of Christ's life in scriptural order. But the emphasis in the West was so centred around the Virigin that it soon became a Marian feast celebrating her purification, in spite of a major theological problem. Why was Mary (who was free from original sin) in need of purification? The answer was said to lie in Mary's piety and her humble acceptance of religious law: as it says in Ludford's antiphon Ave cuius conceptio, "cuius purificatio fuit purgatio" — her "purification was our expiation".

Simeon's prophecy is enshrined in the Catholic office of Compline and the Anglican office of Evensong as the Nunc dimittis. It contains not only the joy of Simeon's fulfilment but also the important truth that Christ's redemption is not just for the circumcised but for all — "a light for revelation to the Gentiles" (Luke 2:32). Simeon goes on to warn of the difficulties of Christ's life and the piercing of Mary's heart by a sword.

In the main, the texts for the Mass concentrate on elements of the Presentation. The Introit, Gradual, Alleluya and Communion are all concerned with waiting for deliverance: the Communion specifically speaks of Simeon. The Sequence and the Offertory have Mary as their theme but make no attempt to deal with her purification, celebrating rather her lack of sin and her importance as the body through which redemption is made possible.

Liturgically, the feast falling forty days after the Nativity (forty being a mystical number) is the final feast of the Christmas cycle. It also has attached to it the title Candlemas which grows out of the tradition of processing with candles during the singing of antiphons before the Mass, symbolising Christ as the light of the world and welcoming his redemption. In spite of a ban by the English Reformers in 1548, it remains a regular part of the Feast's celebrations


© 1993 Andrew Carwood