Robert FAYRFAX / The Cardinall's Musick
Missa Tecum principium · Maria plena virtute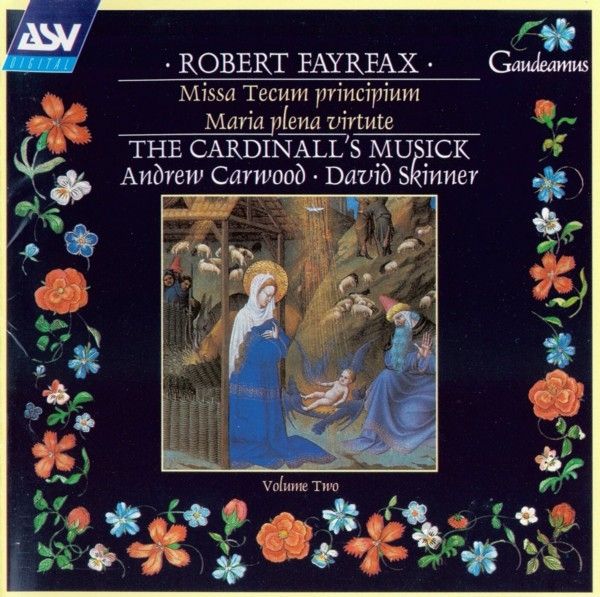 medieval.org
AS&V Gaudeamus 145
1995








Robert FAYRFAX
1464—1521



1. Tecum principium [0:44]
plainsong antiphona

Missa Tecum principium
2. Gloria [11:29]
3. Credo [13:04]
4. Sanctus [12:37]
5. Agnus Dei [12:21]

Music for Recorders
The Frideswide Consort
6. Mese tenor [1:18]
7. O lux beata Trinitas [2:30]
8. Paramese tenor [1:25]

9. Maria plena virtute [15:25]




THE CARDINALL'S MUSICK
Andrew Carwood

Sopranos: Carys Lane, Rebecca Outram, Olive Simpson
Altos: David Gould, Robert Harre-Jones, Michael Lees
Tenors: Simon Berridge, Julian Stocker, Matthew Vine
Baritones: Matthew Brook, Robert Evans, Donald Greig
Basses: Simon Birchall, Robert Macdonald, Michael McCarthy

THE FRIDESWIDE CONSORT
Recorders: Caroline Kershaw, Jane Downer, Christine Garratt, Jean McCreery


Editions prepared by
David Skinner



Producer: David Skinner
Recording Engineer: Martin Haskell
Recorded in: Fitzalan Chapel, Arundel Castle, Arundel, 10-11 May 1995

Front cover painting:
Très Riches Heures du Duc de Berry, PE 4935 Ms. 65/1284 f.44v
The Nativity, by Pol de Limbourg. Musée Conde, Chantilly;
courtesy of Giraudon / Bridgeman Art Library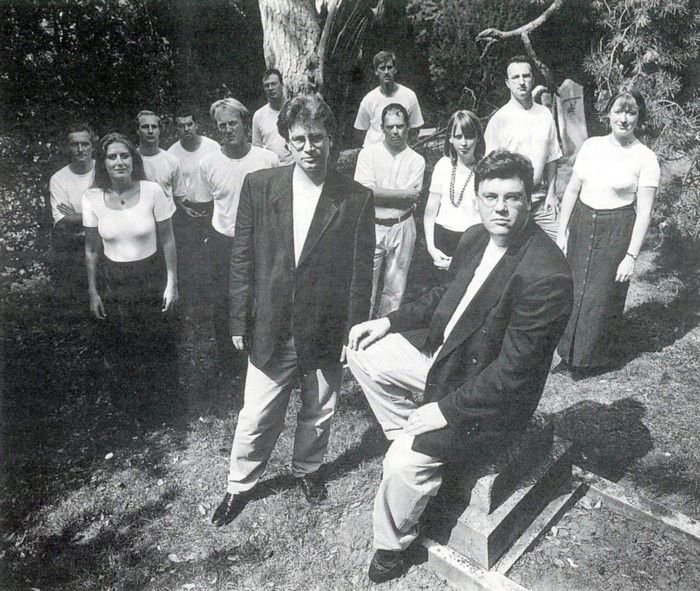 THE WORKS OF ROBERT FAYRFAX
Volume II


The music of Robert Fayrfax and his contemporaries marks the end of a musical tradition which had its roots in the very foundations of Britain's ancient chapels and cathedrals. The great English choral foundations of today technically date from the middle of the sixteenth century when Protestant reformers replaced the Latin Rite with a new vernacular service still in use today. A break of more than 450 years with the earlier Catholic tradition has somewhat clouded our perception of the circumstances in which these composers lived and worked, and has distanced us from the ethical and religious beliefs which inspired their musical creations. The revival of early Tudor polyphony did not occur until the middle of the present century, and it is only since the 1970s that it has been sung regularly by professional and amateur choirs. So, effectively for the first time since the English Reformation, a new performing tradition of this music has emerged, although this movement has invariably been accompanied by an impassioned concern for so-called authenticity.

It is virtually impossible to achieve this in early vocal music, and it is doubtful whether we are much closer to producing a performance which would be recognisable to early sixteenth-century composers. The main obstacle is that we have no clues as to what these choirs sounded like, nor can we be certain of what was then considered a good singing voice or 'correct' intonation. All we have to go on are the surviving archival documents, and what can be gleaned from the music itself. While there can be little doubt that the scoring of early Tudor polyphony falls into the five basic vocal timbres of treble, alto, tenor, baritone (or second tenor) and bass (as opposed to the long-discredited 'high-pitch' scoring of high treble, low treble, alto, tenor and baritone), it is more difficult to establish precisely how many singers participated in a given performance. Taverner's choir at Cardinal College, Oxford (now Christ Church) boasted an unusually large choir of 12 men and 16 boys, while most other collegiate foundations worked with much smaller numbers. It is difficult to identify a specific choir for which Fayrfax composed, although some of his works can be linked to St Alban's Abbey where he is buried. He was also a Gentleman of the Chapel Royal from at least 1496, so it is likely that several of his compositions were written for this elite band of musicians. However, considering his stature as the most celebrated composer of his generation, and indeed a favourite of Henry VIII, Fayrfax's music would have almost certainly been performed in any of the important choral establishments practised in the art of singing polyphony — so a variety of 'authentic' performing forces can be suggested.

All five of Fayrfax's surviving masses are copied into both the Lambeth and Caius Choirbooks. The former was likely to have been in use at Arundel College in Sussex after c.1524 and the latter was a gift from the master of Arundel College, Edward Higgons, to the free royal chapel of St Stephen in Westminster, where Nicholas Ludford was employed from c.1521. The performing forces at both institutions were remarkably similar. Arundel employed six choristers (two of which were in acolyte's orders) and four professional singing-men. The numbers of the latter were occasionally bolstered by the employment of one or two extra clerks and probably some of the residential chaplains, several of whom are known to have been skilled in polyphony. St Stephen's had seven boys and four clerks; in addition there were also 13 vicars choral. Therefore the music copied into the Caius and Lambeth Choirbooks and thus performed in Westminster and Arundel, respectively, would have been sung by an average of six or seven boys and four to probably no more than 12 men (the role of the vicars choral at St Stephen's and the chaplains at Arundel remains ambiguous). The royal chapel of St Stephen within the Palace of Westminster was destroyed by fire in 1834. However, the collegiate chapel of the Holy Trinity, Arundel, survives intact within the precincts of Arundel Castle, and it this very chapel which serves as the venue for these recordings of Fayrfax's music. While The Cardinall's Musick cannot profess to have reproduced a choral sound that would have been familiar to members of Arundel College in the late 1520s, there is the assurance that the acoustics on this recording are virtually the same as those experienced by our early sixteenth-century counterparts.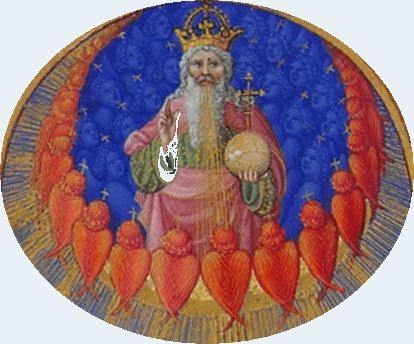 This volume in the present series of Fayrfax's complete works takes as its centrepiece the Christmas Mass Tecum principium. In contrast with the elaborate and highly cerebral doctorate Mass O quam glorifica (ASV CD GAU 142), Tecum principium is more typical of the early Tudor mass cycle as it developed in the works of Nicholas Ludford. The Mass is also copied into the famous Forrest-Heyther partbooks and the slightly later Peterhouse partbooks, which together provide a completely different version of the beginning of the second section of the Gloria (from 'Qui follia peccata mundi...' to '...suscipe deprecationem nostram'). This version is stylistically superior to that found in the Caius and Lambeth Choirbooks and is the one recorded here. (All of these sources post-date Fayrfax's death in 1521. It would appear that the scribe of Caius and Lambeth either did not have access to Fayrfax's reworking of this movement — assuming that it is his — or that it was one which was already long in use at Arundel and preferred to the revised version.) The Mass is written in a contemplative style throughout and Fayrfax demonstrates his expert handling of long and sustained textures, especially in the sections written for full choir. Short statements of imitation are frequently introduced, not to accentuate important passages of the text but to highlight isolated musical ideas (note for example the repeated motives in each 'Osanna'). The most striking of these is a simple three-note melodic cell structured around the interval of a fourth (B♭-G-F) which makes a brief appearance in each movement. At the end of the Agnus Dei, however, the upper interval of this cell is extended by one tone (C-B♭-G-F), alternating between the treble and tenor parts with the alto imitating down a fourth. Listen here for the wonderful series of unprepared 4-3 suspensions, quite unconventional to the period although masterfully crafted to a most beautiful and somewhat modern effect.

Maria plena virtute is arguably Fayrfax's most accomplished work. The Marian text, which is essentially an account of Christ's passion, cannot be traced to a contemporary literary source (see Andrew Carwood's note on its liturgical significance printed below). The work is conceived on a grand scale and constructed with a number of sections for a variety of reduced voice combinations, performed here with solo voices. Fayrfax's known instrumental works, all in four parts, are also included on this recording. Mese tenor and Paramese tenor are companion puzzle canons based on a scalic cantus firmus beginning on A in the former and B in the latter. O lux beata trinitas is freely composed and begins with a short faburden set to these words in the manuscript, while the remainder is left untexted. (Fayrfax also composed a four-part setting of 'Ut re mi fa sol la', of which only the bass survives.) The written style of these works leaves little doubt that they were intended for instruments rather than voices; they were probably composed for private or courtly entertainments. The recorder consort was certainly a favourite instrumental combination of Henry VIII. By his death in 1547 the King owned at least 76 recorders, stored in consorts in elaborately carved cases.


© 1995 David Skinner

SOURCES
Misse Tecum principium: Cambridge University Library, Gonville and Caius MS 667, p. 142 (late 1520s);
Lambeth Palace Library, MS 1, f. 1v (late 1520s);
Oxford, Bodleian Library, MSS Mus. Sch. e.376-80, ff. 68, 63, 71, 56, 58 (c.1530; the Forrest-Heyther partbooks);
Cambridge University Library, Peterhouse MSS 471-4, ff. 45v, 42, 49v, 41 (c.1540s; lacks tenor).

Maria plena virtute: Cambridge, Peterhouse MSS 472-4, ff. 7, 9v, 7v (lacks treble and tenor);
Oxford, Bodleian Library, MSS Mus. e.1-5, ff. 46, 45v, 46, 43, 41v (c.1585; 'John Saldler's partbooks);
Oxford, Bodleian Library, Tenbury MS 1464, f. 24 (c.1575; bass only);
London, British Library, MS Roy.Mus.Lib. MS 24.d.2, f. 146v (c.1600, John Baldwin; verse 'Rex amabilis' only, attrib. to Taverner);
also listed in a manuscript index which dates from the early 16th cent., now in Merton College Library, Oxford (MS 62.F.8).

Instrumental music:
Mese tenor and Paramese tenor: London, British Library, Add. MS 31922 (Henry VIII Manuscript), ff. 57-8. See D. Stevens, ed. Music of the Court of Henry VIII, Musica Britannica, 18 (London: Stainer and Bell, 1973), p. 106;
O lux beata trinitas: London, British Library, Add. MS 4911. See E. B. Warren, ed. Robert Fayrfax: Collected Works, Corpus Mensurabilis Musicae, 17/2 (1959-66), p. 57.

Music edited by David Skinner. Missa Tecum principium and Marla plena virtute are published by The Cardinall's Musick Edition, P. O. Box 243, Oxford, ENGLAND.



A NOTE ON Maria plena virtute

So great was the devotion to Our Lady in pre-Reformation England that many texts were written in her honour, for Mary is the great allegory of the Church. She was present when the Church was born, that is when Christ died. Through her sorrow, as expressed in the Stations of the Cross for example, those in prayer can relate to the pain of the Passion and Crucifixion. She makes understandable the mystery of redemption through Christ's death and focuses human feeling in an accessible way.

Votive antiphons produced in early Tudor England had various forms, but the setting Maria plena virtute seems exceptional. It is closer to a private musing on the matter of the Passion rather than a formal prayer to the Virgin. It begins in a predictable way with an invocation to Mary, but, after the opening trio and duet, moves swiftly to the Passion narrative, with a gentle swaying back and forth from narrative and personal interjection rather like the chorus in a play.

Whilst contemplating the forgiveness for which he so longs, the penitent is reminded of Christ's forgiveness on the Cross and so begins the first reference to St Luke's Gospel (23, vv. 39-43). Then the focus is widened as the writer moves to the scene at the foot of the Cross when Christ commits the care of his mother to the beloved disciple (St John 19, vv. 25-7). Here again the writer casts his mind back to the words from St Mark concerning the son of Man who comes not to be served but to serve (St Mark 10, v. 44). Then a jolt back to the present and St John, however not simply 'I thirst' as in the gospel narrative, but 'Sitio salutem genuis' (I thirst for the salvation of Man), which once again is the cue for personal musing before a movement to Matthew (27, v. 46) and back to John (19, v. 30). There is further drawing on scripture at the mention of the sword piercing Mary's heart (St Luke 2, v. 35) and the mission of Joseph of Arimathea and Nicodemus (St John 19, vv. 38-42). The end of the work returns the attention to Mary and a glimmer of light given by the words 'regina caeli' (a Paschaltide reference to the Virgin).

It is difficult to ascribe any particular season to votive antiphons, yet Maria plena virtute, with its concentration on the gospel passion narratives and its ironic reference to 'regina caeli', seems ideally suited to Holy Week. This is an intensely personal devotion to which Fayrfax has responded in a most personal style. There is little melismatic writing compared with his contemporaries; indeed the syllabic word setting in places seems more reminiscent of the Continent than England. 'Ora pro me', pleads the writer (not the usual 'ora pro nobis'), to which Fayrfax responds with remarkable melodic and harmonic subtlety and with such care over the word setting, the like of which would not be a regular feature in English church music until later in the century.

© 1995 Andrew Carwood