An Ancient Story / Maite Itoiz & John Kelly
---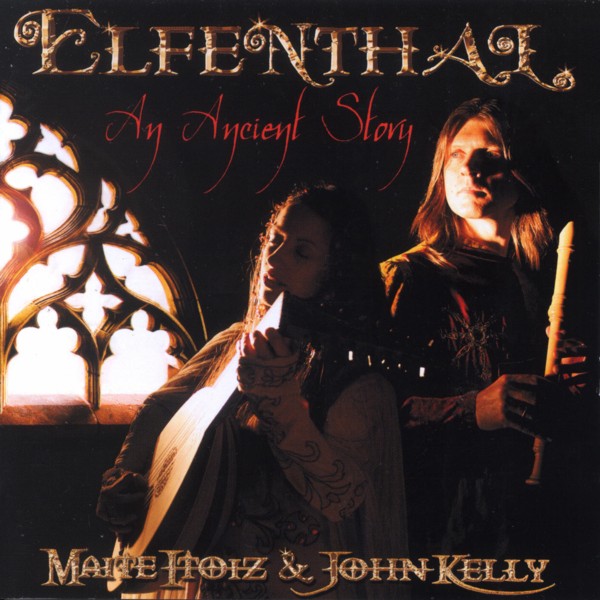 discogs.com
Art Libitum Productions
2010







1. Caritas abundat in omnia [3:27] HILDEGARD von BINGEN, s. XIII

2. Cuncti simus concanentes [4:43] Llibre Vermell, s. XIV · LV 6

3. Si dolce è'l tormento [3:28] Claudio MONTEVERDI, s. XVI-XVII

4. Non e gran cousa [5:00] King Alfonso X cantiga, s. XIII · CSM 26

5. Mas vale trocar [3:54] Juan del ENCINA, s. XV-XVI

6. Canarios [3:21] Gaspar SANZ, s. XVII-XVIII

7. Niño Dios de Amor herido [4:24] Francisco GUERRERO, s. XVI

8. A que por muy gran fremosura [4:25] Alfonso X, s. XIII · CSM 384

9. O magnum mysterium [3:49] Tomás Luis de VICTORIA, s. XVI-XVII

10. Dindirindin [3:56] an., Cancionero de Palacio, s. XV-XVI

11. Inperayritz de la cuitat joyosa [4:24] Llibre Vermell, s. XIV · LV 9

12. Elfenthal [4:07] Maite Itoiz & John Kelly, s. XX-XXI

13. Si abrá en este baldrés [2:12] Juan del ENCINA, s. XV-XVI

14. Congaudeant catholici [2:41] Codex Calixtinus, s. XII · cc 96

15. Hoy comamos y bebamos [2:31] Juan del ENCINA, s. XV-XVI

extra track 16. Wolfskind [6:30] Christine & Judith Rauscher, PurPur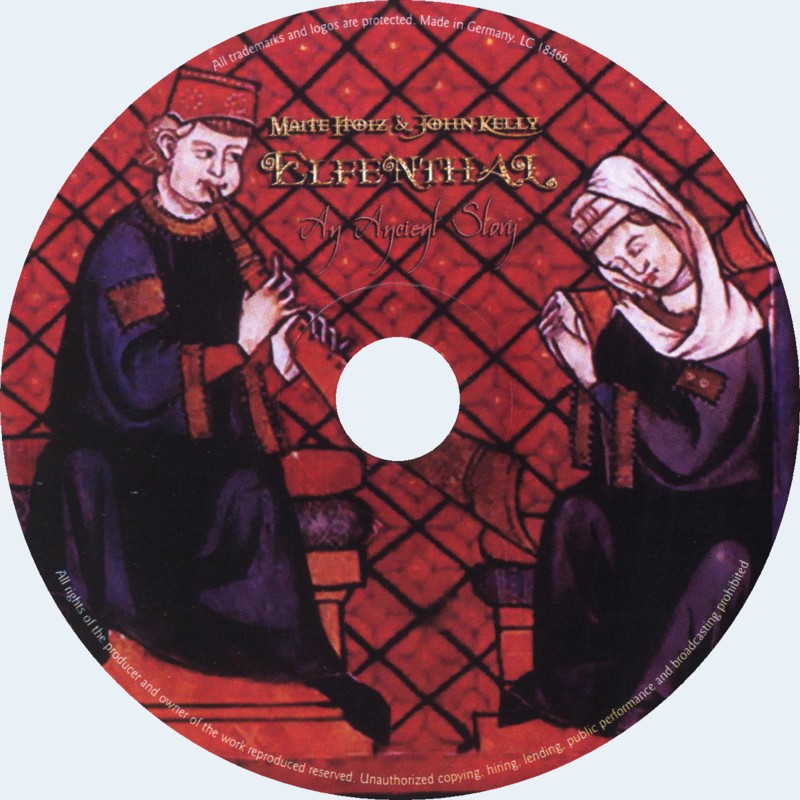 żżż All arrangements by Maite Itoiz
Voices: Maite Itoiz and John Kelly
All instruments played by Maite Itoiz
Baroque guitar
Lute in "Elfenthal" manufactured by "Folkfriends", Hamburg
Spanish Guitar in "Canarios" manufactured by "Arcángel Fernández"
Hurdy Gurdy manufactured by P. Louvet
F recorder manufactured by Moeck, sponsored by Colin Goldie
Historical percussion instruments provided by John Kelly
The extra track: Lyrics by Judith Rauscher · Melody by Christine un Judith Rauscher (Purpur)
Orchestral arrangementes by Maite Itoiz
Produced, recorded, edited and mixed by Maite Itoiz at Art Libitum Studios, Spain
Mastering by Horst Pfaffelmayer "Goldchamber Mastering", Austria
Cover design: Maite Itoiz & John Kelly. Graphics: Maite Itoiz
Produced by Maite Itoiz & John Kelly | © ℗ ???