In vergessenen Tönen

. Die Sangsprüche Meister Frauenlobs
Sabine Lutzenberger, Norbert Rodenkirchen






asinamusic.com
jpc.de
marc aurel edition MA 20046
2014






FRAUENLOB. Grüner Ton / Green tune
1. Ich saz uf einer grüene / postludium [3:27]
Kontemplation über die Ehre / Contemplation on honor

2. FRAUENLOB. Im Leichton Frauenlobs [1:48]

FRAUENLOB. Zarter Ton / Tender tune
3. Mit jungen junc [2:09]
Fürsten - Ermahnung / Moral exhortation to the young prince

4. FRAUENLOB. Flug Ton / Flight tune [4:46]
Ez jehnt die sehenes blinden
Kontemplation über die Kunst / Contemplation on art
Swer minnen schilt vil vuehren
Kontemplation über die Liebe / Contemplation on love

FRAUENLOB. Würgendrüssel
5. Des himels arzenie [4:10]
Mariengesang / A song to the Virgin Mary

6. DER UNVERZAGTE. Junger man [2:03]

7. MEISTER ECKART. Granum Sinapis [4:36]
Das Senfkorn, von Meister Eckart / The Parable of the Mustard Seed by Master Eckart
music: ADAM DE ST. VICTOR, excerpt from sequence Prunis datum

8. ADAM DE ST. VICTOR. Superne Matris [2:37]

9. FRAUENLOB. Langer Ton / Long tune [5:15]
Man sieht in meiner vuende krame
Kontemplation über die Inspiration / Contemplation on inspiration
Wort sint der dinge zeichen
Kontemplation über die Sprache / Contemplation on language

10. DER KANZLER. In der Hofweise des Kanzlers [4:30]

11. FRAUENLOB. Grüner Ton / Green tune [5:26]
Wer sagt mir das geverte
Kontemplation über die Natur / Contemplation on nature
Luft, wazzer, viur und erde
Air, water, fire, and earth

12. DER KANZLER. Got, schepfer aller dinge [2:45]

FRAUENLOB. Vergessener Ton / Forgotten tune
13. Daz ende sagt volkomenheit der dinge [3:00]
Kontemplation über die Form / Contemplation on form


Total 46:33




Ensemble:
Sabine Lutzenberger — Gesang [voice]
Norbert Rodenkirchen — Mittelalterliche Traversflöten, Harfe [medieval transverse flutes, harp]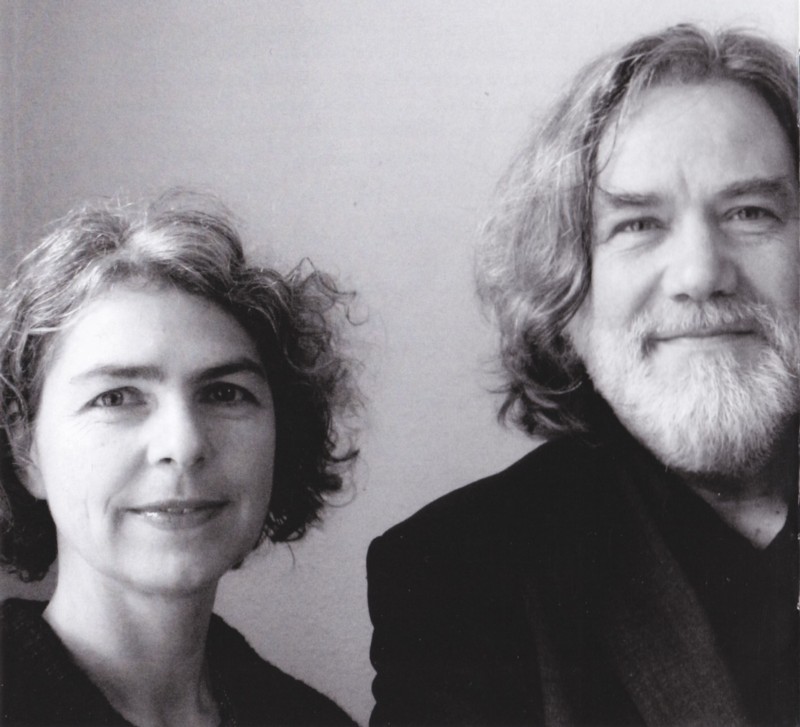 Ober diese Aufnahme

Der große Ruhm des mittelalterlichen Dichtersängers Heinrich von Meißen - genannt Frauenlob - basierte nicht nur auf seinen großartigen, ausgedehnten Leichdichtungen sondern auch auf seinen literarisch und musikalisch anspruchsvollen Sangsprüchen in schillernden, eigens von ihm komponierten Gesangsweisen. In verschiedenen mittelalterlichen Handschriften sind u.a. die sogenannten "Töne" der Sänger überliefert. Ein "Ton" bezeichnet nicht nur die Melodie, sondern bestand aus einer individuell festgelegten Form von Versmaß, Reimschema und genau dazu passender Melodie (z.B. Frauenlobs Flugton, Langer Ton, Grüner Ton). Frauenlob verfasste eine große Anzahl von Sangsprüchen in eigenen "Tönen" und wurde dadurch zu einem der prägenden Sängerkomponisten im Übergang vom mittelalterlichen Minnesang zur Tradition der Meistersinger.

Viele der einflussreichen Sangsprüche Heinrich von Meißens handelten nicht von der weltlichen Minne wie bei vielen anderen Sängern seiner Zeit. Stattdessen Ober-höhte er diesen Themenkomplex mit philosophischen, ethischen und theologischen Reflexionen. Mit diesem Fokus auf den Sangspruch als kontemplativer Kunstform steht Meister Frauenlob teilweise in spürbarer Nähe zu den mittelalterlichen Mystikern, allen voran zu seinem Zeitgenossen Meister Eckart. Dieses kontemplativ reflektierende Sangspruchrepertoire spielt in der heutigen Rezeption und in der praktischen Umsetzung innerhalb der Szene für historisch informierte Aufführungspraxis leider nicht die prominente Rolle, die ihm eigentlich zweifelsohne zustünde.

"In vergessenen Tönen" ist das zweite Programm von Sabine Lutzenberger und Norbert Rodenkirchen, welches sich mit dem Schaffen und dem mythenähnlichen Einfluss Meister Frauenlobs beschäftigt. Ihre erfolgreiche und vielbeachtete CD "Der Taugenhort des Heinrich von Meissen" wurde u.a. als Referenzaufnahme gepriesen. Das neue Programm vereint in Manuskripten überlieferte Originaltexte und Original -"Töne" in musikalischer Notation aus der Jenaer Liederhandschrift, der Wiener Frauenlobhandschrift sowie aus der Kolmarer Handschrift, der sogenannten Manessischen Handschrift und der Weimarer Papierhandschrift. Ergänzt werden die Sangsprüche durch instrumentale Fassungen von weiteren faszinierenden Melodieweisen der Minnesangtradition sowie durch die Sequenz "Granum Sinapis", welche dem Mystiker Meister Eckart zugeschrieben wird.






About this recording


In Forgotten Tones
The Sangsprüche of Master Frauenlob

The renown of the medieval poet-singer Heinrich of Meissen, also known as Frauenlob (Praise of Women), is based not only on his wonderful and wide-ranging opus of Leichdichtungen, or lays, (a long poetic form based on the medieval sequence), but also on his musically and literarily ambitious Sangsprüchen (a shorter poetic form) in which Frauenlob composed brilliant melodies to his own lyrical texts. Found in manuscripts, which also contain the works of other Minnesänger (German poet-singers of the 12th and 13th centuries fascinated by the ideas of courtly love), Frauenlob's Sangsprüche provide a corresponding Ton, or melodic and metrical template, for each Spruch (lyrical, contemplative text). Examples of these Töne include the Flug Ton (flight tune), the Langer Ton (long tune), the GrünerTon (green tune) and the Wargendrüssel etc.. Thus, a Ton is comprised of individually defined forms of meter, rhyme, and melody. Frauenlob composed many Sangsprüche to his own Tönen, and thus became one of the most formative singer-composers during the transition from the medieval Minnesang to the later tradition of the Meistersinger.

Many of Heinrich of Meissen's most significant Sangsprüche tend not to be concerned with the aspects of Minne (courtly love), which so occupied the minds of the Minnesänger at this time. Rather, Frauenlob rose above Minne, preferring to delve into more complex philosophical, ethical, and theological concepts. With this focus on the Sangspruch as a contemplative art form, Master Frauenlob is, in part, closely connected to the medieval mystics, most notably to his contemporary, Master Eckart, the German theologian, philosopher, and mystic. This repertoire, interpreted through the lens of today's historically-informed performance practice, brings well-deserved recognition to these little-known masterworks of the medieval era.

In Forgotten Tones, recorded by Sabine Lutzenberger and Norbert Rodenkirchen, is their second collaboration on CD, which presents Master Frauenlob's highly regarded music and poetry. Their acclaimed CD, Der Taugenhort des Heinrich von Meissen, has been praised as a seminal recording of this repertoire. The material for In Forgotten Tones was gathered from manuscripts containing original texts and melodies in musical notation from the Jena Songbook and the Vienna Frauenlob Manuscript, as well as the Kolmar Manuscript, the Codex Manesse and the Weimar "Paper" Manuscript. The "Sangsprüche" are augmented by instrumental settings from melodies and melodic fragments from the Minnesang tradition as well as from the sequence Granum Sinapis, which is attributed to the mystic Master Eckart and sung to the melody of Adam de St. Victor's "Prunis datum".








Quellen [sources]:
Die Musik wurde eingespielt unter Verwendung von Faksimiles der Handschriften
[the music was recorded using facsimiles of the manuscripts].
Jenaer Liederhandschrift, Ms. El. f. 101
Weimarer Papierhandschrift, Herzogin Anna Amalia Bibl., Fol 421 Frauenlob-Codex, Wien, Wn 2701
Kolmarer Handschrift, Münchener Staatsbibliothek cgm 4997
Egerton Chansonnier, LoB 274 Egerton IN VERGESSENEN TÖNEN

Einige Texte wurden folgender Hs. entnommen [some texts are taken from]:
Codex Manesse, cpg 848
Granum Sinapis: Basler Handschrift, 14. Jh.



Recorded: Topaz Studio Cologne 18.12.2013 + 26.- 27.2. 2014
Producer & editing: Norbert Rodenkirchen
Recording engineer & mastering: Reinhard Kobialka
Ⓟ 2014 marc aurel edition

Foto (cover): Peter Conrad
Foto (ensemble): Ute Dilger

Translations:
Norbert Rodenkirchen (Middle High German to German)
Meredith Beck (English)

© 2014 marc aurel edition GmbH, LC 00571
Catalogue number MA 20046

RAUM KLANG