La Judería / Yasmin Levy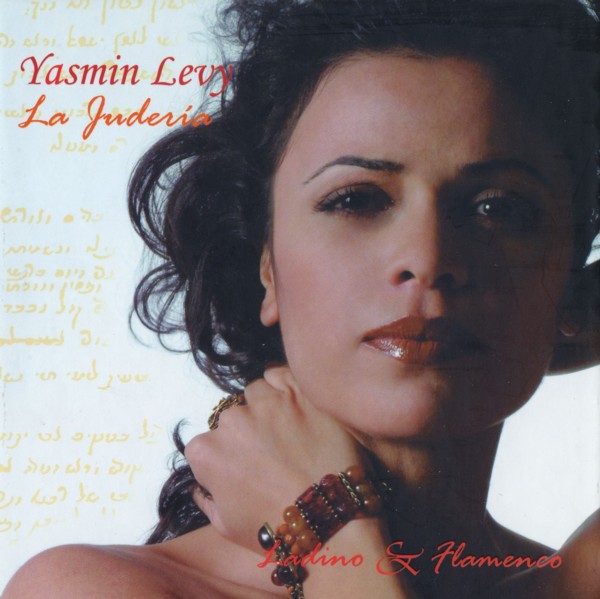 amazon.co.uk

Connecting Cultures CC 50024
© Adama Music, Israel, 2005







01 - Nací en Alamo [6:24]
02 - Me voy [4:16]
03 - Inténtalo encontrar [4:14]
04 - La alegría [5:16]
05 - La niña de las flores [6:52]
06 - Locura [5:38]

07 - La serena
Yasmin Levy [2:26] / Isaac Levy [1:38]

08 - Gracias a la vida [4:46]
09 - Keter [5:38]
10 - Noches, noches [4:49]
11 - Y tú y yo subimos al cielo [6:52]
12 - La serena · instrumental [1:00]



Vocals: Yasmin Levy
Guitar: Yechiel Hasson
Cajon: Sasson Levy
Ney, Turkish Clarinet & Oud: Amir Shasar
Palmas: Yechiel & Sasson
Percussion: Rami Shuler

Arrangements: Yechiel Hasson, Yasmin Levy & Sasson Levy
Album Executive Producer: Ishay Amir
Recorded & mixed 4 Noise Studios Tel-Aviv
Engineered by: Benco Mandil






"Juderia es el nombre que se le da a los barrios judios dentro de las cuidades españolas".

Los judíos llegaron a España en el año 711, el mismo año en el que los musulmanes la conquistaron.

Durante casi ochocientos años vivieron en armonía con los musulmanes, hasta la conquista cristiana de 1492, cuando los judíos fueron expulsados de España por los reyes Isabel y Fernando, dejando el legado de su rica cultura litúrgica, la voz del cantor, el jazán.

Los musulmanes, que también fueron expulsados, dejaron también atrás el hermoso sonido de la pregaria de los muedines en las mezquitas.

Más tarde llegaron los gitanos y trajeron un ritmo especial de doce compases. De la suma de dicho ritmo con las influencias vocales de los chazanes y de los muedines, resultó un estilo musical único desarrollado en Andalucia durante más de trescientos años, el flamenco.

En este mismo tiempo, judíos expulsados de España desarrollaron la música y la cultura Ladina (judeo-española) en distintos paises de Oriente Medio, el norte de África y los Balcanes.

Con este álbum estoy orgullosa de combinar las dos culturas, la ladina y la flamenca, al tiempo que incorporo influencias de Oriente Medio. Estoy embarcada en un viaje que tiene más de quinientos años, llevando de nuevo la música Ladina a Andalucia, mezclándola con el flamenco -el estilo que todavía contiene la memoria musical de los árabes y el mundo judeo-español- y con las canciones del mundo árabe. En cierto modo, es una "reconciliación musical" de la historia.

Yasmin Levy
Jerusalem 2005


"La Juderia" is the name once given to the Jewish quarters in Spanish towns.

The Jews arrived in Spain in the year 711, the same year in which Spain was conquered by the Muslims.

For nearly 800 years they lived in harmony with the Muslims, until the Christian conquest in 1492, when the Jews were expelled from Spain by Queen Isabella and King Ferdinand, leaving behind their influence of a rich liturgical culture, the voice of the cantor, the Chazan.

The Muslims, who were also persecuted, left behind the beautiful sound of the Muezzin's prayer from the mosques.

Then the Gypsies arrived and brought with them a special 12-beat rhythm. Added to the vocal influences of the Chazan and the Muezzin, it was blended into a unique musical style developed in Andalusia during more than 300 years, known as Flamenco.

At the same time, Ladino (Judeo-Espanol) music and culture developed in various countries in the Middle East, North Africa and the Balkans, by Jews expelled from Spain.

With this album I am proud to combine the two cultures of Ladino and Flamenco,while mixing in Middle Eastern influences. I am embarking on a 500 years old musical journey, taking Ladino to Andalusia, and mixing it with Flamenco, the style that still bears the musical memories of the old Moorish and Jewish-Spanish world, with the sounds of the Arab world. In a way it is a "musical reconciliation" of history.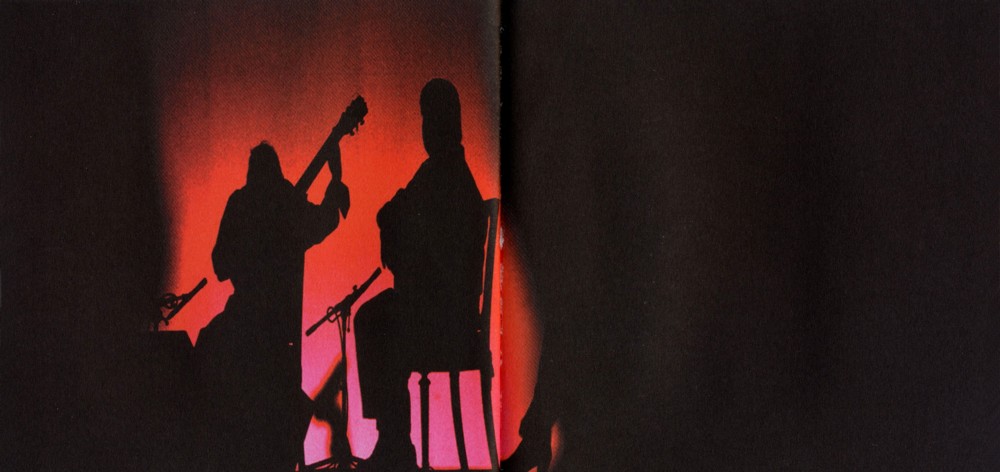 1. Nací en Álamo

Like the Gypsies, this song traveled across Europe. Originally written in Greek it was translated to Spanish and featured in the Spanish film "Vengo".


2. Me voy
Lyrics & music: Yasmin Levy


3. Inténtalo encontrar
Lyrics & music: José Luis Montón & Mayte Martín
A beautiful" song of Spanish New Flamenco singer Mayte Martin, which touched my heart. I wanted to sing it, adding Middle Eastern elements to its original Flamenco feel:


4. La alegría
Lyrics & music: Yasmin Levy

I call this painful song "Happiness" as it was written after a painful love affair and whenever I wanted to think about being happy, I could only think of this endless pain.


5. La niña de las flores
Lyrics & music: Yasmin Levy

I wrote this song inspired by one of Spain's leading vocalists Antonio Molina. I admire him and his rare voice and dedicate this song to him.


6. Locura
Music: Kosts Pavlidis, lyrics: Yasmin Levy


7. La serena
Traditional Sephardic Ladino

This is a traditional-Ladino Romance, taken from the first volume of my late father, Isaac Levy's collection of Ladino Romances. I decided to perform it in Flamenco style in the typical- Buleria rhythm. At the end of the track you can hear the original Ladino version sung by my father more than thirty years ago.


8. Gracias a la vida
Lyrics & music: Violeta Parra

One of the most beautiful songs ever written in Spanish, and one of my favourites, written by Violeta Parra from Chile, who committed suicide. The song was immortalized by Argentinean singer Mercedes Sosa.


9. Keter
Traditional Adapted by Yasmin Levy

This is a prayer-song in the Sephardic tradition, traditionally sung on Yom Kippur, the holiest day in the Yewish calendar.

We perform it in Flamenco style, in a rhythm called Martinete, an ancient rhythm derived from the rhythm of the banging of hammers by the coal miners in Spain.

The track starts with a 15 years old recording of the prayer in its original version, recorded in a synagogue in Jerusalem.


10. Noches, noches
Traditional Ladino

Another traditional Ladino Romance from my father's collection "The Book of Romances" by Isaac Levy, tells a story of three young sisters
walking in the night and singing to each other "nights are made to fall in love", imagining how is it to be in love and get married...

Here again I decided to bring Ladino music back to Andalusia, and sing
it in Flamenco style, in the rhythm known as Solea.


11. Y tu y yo subimos al cielo
Lyrics and music: Yasmin Levy

Dedicated to Arisa and Ahikam Babayov, a loving couple I knew who while walking hand in hand one morning were run over and killed by a bus.
They flew together to the sky...


12. La serena
Instrumental version
Traditional Ladino


13. Video clip La alegría
Written by: Yasmin Levy, Director: Thalia Hoffman