Luz del Alva / La Morra
Spanish Songs of the Early Renaissance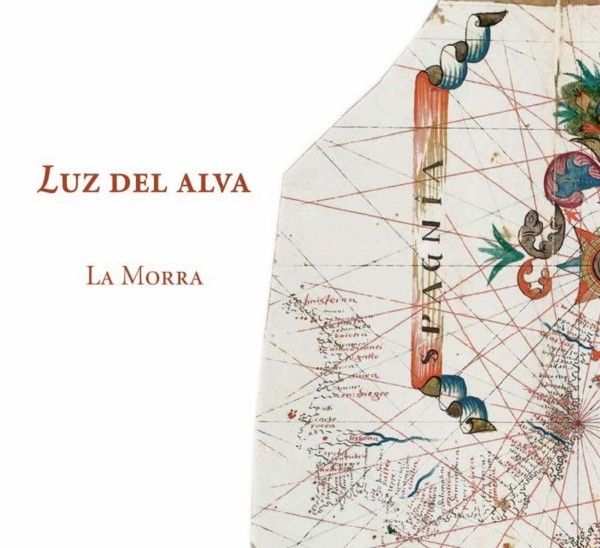 medieval.org
diverdi.com
ramee.org
lamorra.info

Ramée 1203
2012





Joanambrosio DALZA, fl. 1508
1. Calata ala spagnola ditto terzetti [3:34]
harp, gittern, vihuela de arco, fiddle, flute
2. Calata spagnola [2:47]
harp, gittern, vihuela de arco, fiddle, flute

3. La graçia de vos, donsella [2:09]
voices AS, PUJ, vihuela de arco

Juan PONCE, * c.1476; † after 1520
4. Bien perdí mi coraçón [3:21]
voice AS, harpsichord

Garci SÁNCHEZ de BADAJOZ, * c1460; † after 1524
5. ¡O, desdichado de mí! [2:42]
voice PUJ, lute, vihuela de arco

J[uan?] de LEÓN, fl. ?1480-1514
6. Ay, que non sé rremediarme [2:48]
harpsichord

Vincenet du BRUECQUET, † before 1480
7. La pena sin ser sabida [2:12]
harp, lute, vihuela de arco, flute

8. Alburquerque, alburquerque [2:39]
voice PUJ, gittern

? Guglielmo EBREO da PESARO, * c1420; † ?after 1484
9. Falla con misuras [1:36]
vihuela de arco, flute, drum MG

Francisco de LA TORRE, fl. 1483-1504
10. Alta [1:14]
harp, vihuela de arco, drum MG

Johannes GHISELIN, fl. 1491-1507
11. La Spagna [3:44]
vihuela de arco, lute, fiddle, flute, drum AS

12. Qué me queréis, cavallero [1:22]
voice AS, vihuela de arco, flute

Pedro de ESCOBAR, * c1465; † after 1535
13. Las mis penas, madre [0:50]
voice AS, vihuela de arco, fiddle, flute

14. Dindirín [1:31]
voice AS, gittern

15. Al alva venid [3:46]
voice AS, vihuela de mano

Diego FERNÁNDEZ, † 1551
16. De ser mal casada [2:00]
voice AS, gittern, vihuela de arco, flute, drum PUJ

Juan del ENCINA, * 1468; † late 1529 or early 1530
17. Qu'es de ti, desconsolado [8:25]
voice PUJ, vihuela de mano

18. Bive leda, si podrás [3:18]
harp, lute, vihuela de arco

Antonio de RIBERA, fl. early 16th century
19. Por unos puertos arriba [3:48]
voices AS, PUJ, harp, vihuela de mano, vihuela de arco, fiddle, flute

20. Es la vida que tenemos aborrida [3:16]
voice PUJ, vihuela de mano

Juan de ANCHIETA, * 1462; † 1523
21. Donsella, Madre de Dios [3:57]
vihuela de arco, flute

Juan del ENCINA
22. Más vale trocar [2:33]
voice PUJ, gittern, vihuela de arco, flute
23. Todos los bienes del mundo [2:56]
voices AS, PUJ, gittern, vihuela de arco, flute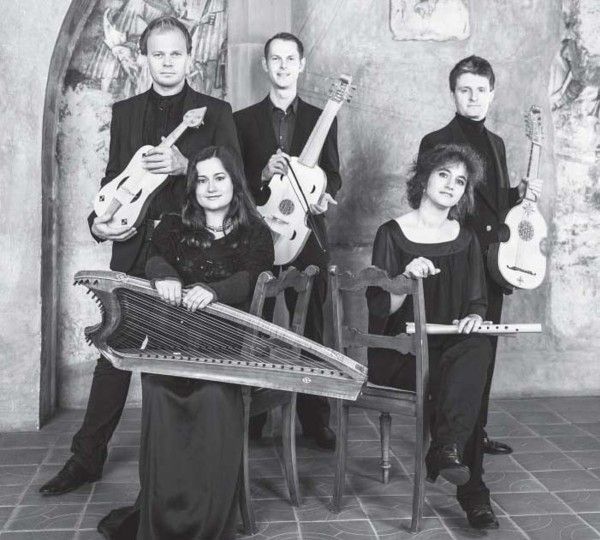 La Morra
Corina Marti & Michal Gondko
www.lamorra.info

Arianna Savall
www.ariannasavall.com
voice, 3, 4, 12-16, 19, 21-23
harp, 1, 2, 7, 10, 18, 19
drum, 11

Petter Udland Johansen
www.petterudland.org
voice, 3, 5, 8, 17, 19, 20, 22, 23
fiddle, 1, 2, 11, 13, 19
drum, 16

Corina Marti
flutes, 1, 2, 7, 9, 11-13, 16, 19, 21-23
harpsichord, 4, 6

Michal Gondko
vihuela de mano, 15, 17, 19, 20
gittern, 1, 2, 8, 14, 16, 22, 23
lute, 5, 7, 11, 18
drum, 9, 10

Tore Eketorp
vihuela de arco, 1-3, 5, 7, 9-13, 16, 18, 19, 21-23


INSTRUMENTARIUM
flutes, Monika Musch (Freiburg i. B.), Ernst Meyer (Paris), Yukiko Yaita (Basel)
lute, Stephen Gottlieb (London)
vihuela de mano, Alexander Batov (Lewes)
gittern, George Stevens (Lydd)
vihuela de arco, Richard Earle (Basel)
harp, Franz Reschenhofer (Handenberg)
fiddle, Marco Salerno (Zagardo)
harpsichord, Andreas Hermert (Berlin)
drum, traditional





Recorded in March, 2011 at the Heiligkreuzkirche, Binningen, Switzerland
Artistic direction, recording & mastering: Rainer Arndt
Editing: Michal Gondko, Rainer Arndt
Production: Outhere
Graphic concept: © Laurence Drevard
Cover: Mediterranean portolan chart, Spain, c. 1575
(by courtesy of the Huntington Library, San Marino CA)
Photos: © Huntington Library (cover), © Susanna Drescher (p. 4)
With many thanks to Rev. Christian Schaller, the staff of Heiligkreuzkirche and Elizabeth Rumsey.
RAM 1203
2012 Outhere
www.ramee.org · www.outhere-music.com









SPANISH SONG IN THE TIME OF COLUMBUS

Central to this disc, as to any programme of Spanish song from the age of the Catholic Monarchs, is a book known as the Cancionero Musical de Palacio in Madrid (we can call it CMP, as its lovers have always done). This has about the dimensions of a paperback novel but has over 600 pages, nearly all beautifully copied by a single hand, working over perhaps fifteen years from about 1505 but including music that dates back to the 1470s. Of its 450 songs, only 35 are known from elsewhere. Without it, our knowledge of Spanish song from the fifteenth century would be horrifyingly poorer.

Another manuscript from around 1490, the Cancionero Musical de la Colombina in Seville (CMC, given that name because it was owned by the younger son of the great Italian explorer), contains only just over 100 pieces and very little Spanish song that is not also in CMP; but it does include a fair number of French-texted pieces, giving a hint that strong roots of the Spanish song style lie in France and Flanders – that Spain was not quite as independent of the rest of Europe as some may think. In addition, several Spanish songs circulated in Italy, particularly in the Aragonese kingdom of Naples and the Rome ruled in the last decade of the century by the cultured and culture-loving Spanish pope, Alexander VI – Rodrigo Borgia, a man whose lavish patronage of the arts is sometimes forgotten amid the scandal of his personal life.

Among the many songs that would be lost but for CMP is the hauntingly seductive Al alva venid, which contains in its text the title of this disc, Luz del alva ("The light of dawn"). It seems clear that the copyist started the plan for CMP with some large formal songs in the manner of ¡O desdichado de mí!, only later squeezing in the slighter or lighter songs like Al alva venid. But it is also true that there is no other national song tradition in the years around 1500 that includes the kind of genre represented by Al alva venid – with its utter simplicity, its repetitive text (a style called cosante or cosaute), and its evocation of a dreamy and mystical world. Its theme and manner go back to the cantigas de amigo (love-songs of a lady) of the thirteenth century by Martin Codax and others, something else very rare outside the Iberian peninsula. Equally, its language recalls the pastoral encounter songs, known as serranillas, by one of the greatest Spanish poets, the Marqués de Santillana (d. 1458), so the folk-like style of this and several other songs on this disc need not indicate folk origins.

Our journey through this music begins not in Spain but in Venice, where in 1508 Ottaviano Petrucci printed a collection of lute music by the Milanese lutenist Joanambrosio Dalza. Dalza states the origin of several pieces in his book. He defines four pavans as alla venetiana, four more as alla ferrarese. Several pieces have the title Calata and some are defi ned as either ala spagnola (in the Spanish manner) or just spagnola (Spanish). Other dances of those years are similarly entitled calata; but the earliest uses of that word in Italy appear to be from a hundred years before Dalza, a gentle reminder that the relationship between Spain and Italy was neither short-lived nor simple.

We continue in Geneva, where Jean de Montchenu's beautiful heart-shaped Chansonnier cordiforme was probably copied in about 1474. This contains La graçia de vos donsella, one of the earliest surviving Spanish polyphonic songs of the fifteenth century, as we know because it is mentioned in a poetry manuscript of the early 1460s. The francophone copyist horribly garbled the text, but it can be reconstructed from Spanish poetry manuscripts. It is a love-song – once again with the very simple and expressive textures that seem characteristic of much Spanish song during these years.

For Bien perdí mi coraçón we join the CMP where this compact song – again a late addition to the manuscript – tells of the poet's lost heart. Its composer, Juan Ponce, served King Ferdinand of Aragon but was additionally involved in an exchange of Latin letters with his humanist teacher. That is to say that it may be restrained and even simple in its manner but it is the work of an intellectual and an aristocrat, not of some humble soul.

Far more formal and extended is ¡O desdichado de mí!, a full-scale song in courtly mode by a composer who was also famous as a fairly prolific poet.

Across Europe, some of the most successful and skilled polyphonic songs of the late fifteenth century were the work of men from whom no other composition is known: Ay, que non sé rremediarme is one of these. In addition, it is one of the works that would have survived without the help of CMP: it is also in CMC as well as another probably South-Italian songbook now in Bologna; beyond these, it was quoted several times in the literature of the early sixteenth century and was obviously widely loved. But it also survives in an early tablature source, where the first few bars are presented in two different intabulation methods; and that seems a good reason to transcribe the entire love-song for performance on a keyboard instrument.

La pena sin ser sabida is known only from the Mellon Chansonnier, copied in Naples but mainly containing Franco-Flemish music. It is the only Spanish song by the relatively prolific Franco-Flemish composer Vincenet du Bruecquet, employed at the royal court in Naples; its melodic style very much reflects that of the Spanish composers.

Alburquerque, Alburquerque may be one of the earliest surviving examples of the Spanish romance, a genre of long strophic historical or mythological narratives. It tells of the heroic deeds of the royal princes at the siege of the castle of Alburquerque in 1430. Although the music survives only among the additions to CMP, some 80 years later, it is in a style that could easily be from the middle of the fifteenth century.

We then move to three settings of the dance melody called La spagna. Nobody has a convincing explanation for its name, but it is found all over Europe, and there are several hundred different settings of the melody from between about 1480 and 1620. The setting known as Falla con misuras has just a single line above the La spagna tenor; it survives in two Neapolitan manuscripts from the 1490s. That of Francisco de la Torre is in CMP and adds two new voices to the La spagna tenor. That of the Franco-Flemish composer Johannes Ghiselin (here preceded by an improvised recercar on the bowed vihuela), adding three voices, looks very much as though it may have been extracted from a mass cycle – as was common enough at the time. The percussion is not notated but has been added by the performers.

In the next group of love-songs, the frst – ¿Qué me queréis, cavallero? – is again one of those tiny and astonishingly delicate songs that appear only in the Spanish repertory; and it is also one of those songs that tantalizingly seem part of a larger story, for the available words and music give no hint as to whether the lady is glad or not to be able to tell her knight that she is married to another. The second – Las mis penas, and perhaps also needing further text – is one of the group of seven songs in CMP composed in quintuple time (another feature not encountered outside Spain during these years), with a marvellously fragile result in the music. Dindirín sets a poem with a text that is in fact French but seems to have travelled widely. The three-voice Al alva venid is performed here with certain embellishments in the vocal part, such as were surely used at the time and perhaps reflect the frequent "signs of congruence" in the music, often considered to be points of embellishment. And finally in this group of women's love songs, De ser mal casada is on the stock mal mariée theme of an unhappily married girl; but here with a very different use of quintuple time that gives her unhappiness a sense of absurdity. ¿Qu'es de ti, desconsolado? is a classic Spanish romance, addressed to the defeated king of Granada after its fall to the Catholic Monarchs in 1492.

The concluding songs on this disc are all on philosophical and religious texts. The lovely Bive leda si podrás survives not in CMP but in the earlier and smaller CMC. Its music is modelled on one of the most successful of Du Fay's songs, Le serviteur hault guerdonné – a further reminder that the Spanish repertory, for all its individuality, was neither separate from the music of the rest of Europe nor without stylistic and melodic roots in the main Franco-Flemish tradition. Por unos puertos arriba uses a romance text by Juan del Encina, the most prolific Spanish composer of this generation, who was also extremely famous as a poet, a dramatist and a literary critic. Es la vida que tenemos aborrida may seem simple but is a full-dress cançion with elaborated coda. Donsella Madre de Dios is a prayer to the virgin by Juan de Anchieta, who was singer to Queen Isabella the Catholic from 1489 and from her death in 1504 to Queen Joanna the Mad. The programme closes with two characteristic and unforgettable pieces by Juan del Encina: his Más vale trocar extols the importance of love, despite everything, and Todos los bienes del mundo reflects on the vanity of human life, with music in the style of Italy – where Encina spent many of his most important years in curial employment.


David Fallows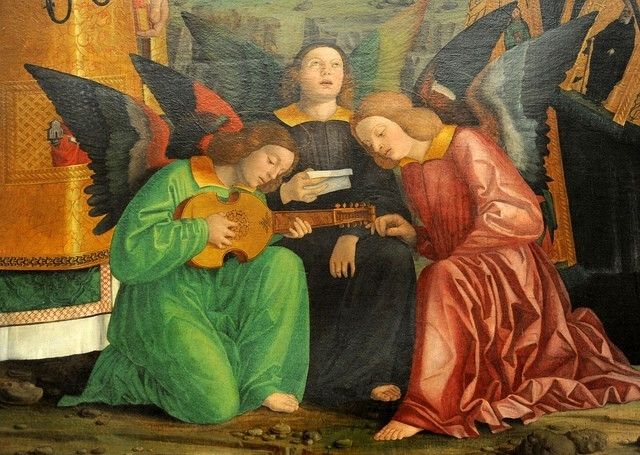 A NOTE ABOUT THE PERFORMANCE

In an enlightening article published in 1992, music historian Tess Knighton presented the results of her study of literary sources with regard to the performance of early Renaissance Spanish secular music from the time of the Catholic Monarchs. Three basic modes of performance were proposed: all-vocal; all-instrumental; and vocal soloist accompanied by a plucked instrument such as lute, vihuela or harp. The performances on this disc acknowledge their debt to this study. That being said, for the purpose of this recording we have consciously avoided all-vocal performance focusing instead on vocal-instrumental and all-instrumental scorings. In particular, we wished to explore possibilities that emerge from combining solo voices with certain deliberately chosen instruments, which are known to have been played in the circles where polyphonic art music was appreciated.

Both in Spain and at the outposts of Spanish culture in Italy (Kingdom of Naples and Borgia-ruled Rome), those circles were royal and aristocratic. In 1500, "the king and queen [of Portugal] were alone together listening to the music of Rodrigo Donayre and his companions" (Donayre was a player of vihuela and, apparently, a singer). King Ferdinand, too, enjoyed listening to vihuela music in quiet moments. His son, Prince Juan, "inclined to music by nature", sang at times with the chapel singers and "had in his chambers a claviorgan, organs, harpsichords, clavichord, plucked and bowed vihuelas and flutes; and he knew how to play all of them" (Gonzalo Fernández de Oviedo). An inventory from the year 1503 of objects kept in the royal Alcázar de Segovia lists numerous musical instruments, among them a harp (harpa), flutes (flautas), lutes (laudes), bowed vihuelas (vigüelas de arco) and harpsichords (clavicímbanos) . Various documents reveal that the royal family owned a collection of keyboard instruments, including claviorgan (clabiórgano) – "the first seen in Spain" – by a Moorish builder, Mahoma Mofferiz of Zaragoza. Nobility followed their monarchs. In 1513, the Count of Tendilla sought after anything that had to do with music, "for it is all the rage now". Lots of music (including polyphonic songs) was performed during festivities at the court of the Constable of Castile in 1470...

The vihuela (literally: viol) enjoyed considerable esteem. It was played before kings and queens. It existed in Spain in bowed and plucked incarnations – hence the respective extensions de arco and de mano. Eventually, it spread to Italy via contact points with Spanish culture and, around 1480, Johannes Tinctoris informs us in his De inventione et usu musicae that, "while some play every sort of composition most delightfully on the lute, in Italy and Spain the viola without a bow is more often used". In Spanish-speaking territories this situation lasted throughout the sixteenth century. Contemporary depictions of vihuela de mano reveal two basic shapes. Until c. 1520, a viol-like variant of the body outline – featuring C-shaped cuts and pointed corners – is well represented; but the plucked vihuela was to prevail in common awareness as a roughly guitar-like, figure-of-eight shaped instrument. Attempts to reconstruct the early, viol-shaped type have been undertaken only recently. The vihuela de mano heard on this recording has the early, viol-like shape and was built specially for this project after an exceptionally beautiful depiction from an altarpiece painting Madonna and Child with Saints (c. 1520, now in the Metropolitan Museum in New York) by the Veronese painter Girolamo dai Libri.

The vihuela de mano is an excellent instrument for accompanying polyphonic songs, as is the lute (with which the vihuela shares its tuning) and – for that matter – any contemporary instrument capable of producing polyphony (including harp and harpsichord). Among various genres of Spanish song, the romance (ballad) was perhaps most commonly associated with a plucked instrument. The frst publication of vihuela music – Luys Milán's El maestro (1536) – contains several ballads with vihuela accompaniment in tablature. Milán describes there a manner of romance-performance, which involves both vocal and instrumental embellishment. Although he does not notate the vocal ornaments (garganta), he is specific about the rapid passages (redobles) to be executed by the vihuela player during the long notes of the vocal part. Throughout the fifteenth century the ballad was elevated from a popular song to the "respected" courtly genre. In ballads from El maestro, already highly stylized settings, we may thus encounter what was simply Milán's own artistic policy. But it is equally possible that he has imitated some older, perhaps improvisatory practice. We have therefore searched in the CMP for a suitable early ballad to apply that procedure. Encina's ¿Qu'es de ti, desconsolado? suited the purpose perfectly.

Tinctoris mentions the gittern (ghiterra or ghiterna) as yet another string instrument on which a song can be accompanied. He considers it "a Catalan invention", and adds: "due to the thinness of its sound it is most rare". The gittern's limited range makes it far less suitable for rendering polyphonic textures. But when employed as an instrument of simplified rhythmical chordal accompaniment, it is capable of providing the singer with support that is anything but thin. This is clearly demonstrated in Alburquerque, Alburquerque (this may be just the type of a song for which Juan de Sevilla, who "sang Castilian romances to the lute", was admired by the ruler of Naples, Alfonso V The Magnanimous; Juan's "lute" may in fact have been any plucked instrument). Tinctoris writes also about the gittern: "I have often heard Catalan women (catalanas mulieres) sing certain love songs to it for some men". Few songs in CMP fit this description more neatly than the macaronic Dindirín when sung by Arianna Savall – a true mulier catalana – and accompanied on a gittern.

In a poem printed in Hernando del Castillo's Cancionero general (1511), the love-sick poet Costana describes how he was comforted by an unusual trio of minstrels: Love (with a harp), Desire (with a bowed vihuela) and Hope (with a lute). They played (tañian) for him dance music and songs. Among the latter was Bive leda si podrás, the setting of which survives in CMC. Due care is advised in applying this kind of evidence literally: combining incipits of existing songs with performance-practical information for purely poetical purposes has a long tradition in European poetry. But, at the same time, polyphonic songs like Bive leda si podrás (which we here play on the same set of instruments as the allegorical minstrels) or La pena sin ser sabida make delightful listening when performed without words, for instance by an ensemble of several instruments.

By 1500, intabulating a polyphonic composition for solo performance by one instrument was a widespread practice in Europe. Most unfortunately, instrumental music of this type has not survived from Spain, though it must have been played there on various polyphonic instruments mentioned in historical documents. Corina Marti took an intabulation of the incipit of Ay, que non sé rremediarme (surviving in a Neapolitan manuscript from the late fifteenth century) as point of departure for her own version of the piece.

The vogue for Spanish music and instruments in places like Naples, Rome or Mantua is the likely reason for the appearance of Spanish songs and instrumental music in Italian manuscripts and prints from around 1500. Some of the most intriguing "Spanish" instrumental pieces are found in Joanambrosio Dalza's Intabulatura di Lauto Libro Quarto (Venice, 1508). Nowadays, it is hard to pinpoint their "Spanishness". One – labelled Calata ala spagnola ditto terzetti di zuan ambroso dalza – seems to be Dalza's implementation of whatever he considered to be "Spanish". Although not an ostinato-bass, this piece's persistent triplet-accompaniment (terzetti) very faintly resembles the much later canario (the name of which suggests a connection with Canary Islands incorporated into the Kingdom of Castille after 1495) . The other, labelled simply Calata spagnola, is essentially a passamezzo antico (also known as romanesca). Is this piece genuine vihuela music, like Luis de Narváez's Tres differencias based on the same chord progression? We have chosen to treat the surviving lute versions of these pieces as a sort of "lute score", from which they were arranged for an ensemble of several instruments.


Michal Gondko