Boethius. Songs of Consolation / Sequentia

---
Metra from 11th-century Canterbury






medieval.org | comment
musicatcambridge.wordpress.com
cam.ac.uk/research | glossamusic.com
Glossa GCD 922518
2018










1. Carmina qui quondam [6:54] 1,1

2. Heu, quam praecipiti [6:08] 1,2

3. Tunc me discussa [2:27] 1,3

4. Quisquis composito [2:09] 1,4

5. O stelliferi [8:11] 1,5

6. Cum Phoebi radiis [3:04] 1,6

7. Nubibus atris [3:32] 1,7

8. Stans a longe [3:41] instrumental interlude

9. Si quantas rapidis [2:48] 2,2

10. Tuba [3:12] instrumental interlude

11. Bella bis quinis [3:57] 4,7

12. Vaga [2:12] instrumental interlude

13. Quid tantos [1:50] 4,4












Sequentia
Ensemble for medieval music

Benjamin Bagby — voice, harps & direction
Hanna Marti — voice & harp
Norbert Rodenkirchen — flutes




A production of the Schola Cantorum Basiliensis - Hochschule für Alte Musik
Recorded at Topaz Audio Studios, Cologne, from 31 July to 5 August 2017
Recording producer, editing and mastering: Reinhard Kobialka
Scientific advice: Sam Barrett, University of Cambridge

Photographs: Susanna Drescher | Design: Rosa Tendero

Executive producer & editorial director scb: Thomas Drescher | Sequentia: Katja Zimmermann
All texts and translations © 2018 Schola Cantorum Basiliensis
Executive producer & editorial director Glossa /note 1 music: Carlos Céster
Assistance (Glossa): María Díaz, Mark Wiggins
© 2018 note 1 music gmbh




This recording would not have been possible without the support provided at various stages by the British Academy,
the Leverhulme Trust, the Isaac Newton Trust, the Music & Letters Trust, Pembroke College, Cambridge, and
the Faculty of Music at the University of Cambridge.
We would also like to thank the Maja Sacher-Stiftung for supporting this production.

Schola Cantorum Basiliensis – Hochschule für Alte Musik
University of Applied Sciences and Arts Northwestern Switzerland (FHNW)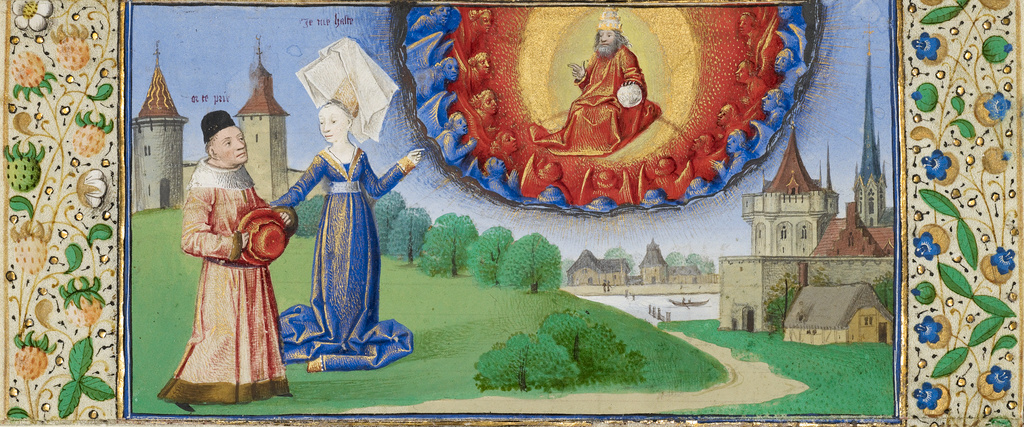 Boethius
Songs of Consolation

I.

Imprisoned in Pavia in the early 520s, Boethius could not have anticipated that his final work would become one of the most widely read books of the Middle Ages. Born into a distinguished Roman family around the time of the deposition of the last emperor of the West in 476, Anicius Manlius Severinus Boethius enjoyed a distinguished career as a Roman statesman. He also excelled as a scholar, embarking on a project to translate Greek learning into Latin, his works proving critical in the transmission of classical thought to the Middle Ages. Loyalty to the Roman Senate nevertheless made him vulnerable to his enemies at a time when the West was ruled by an Ostrogothic king. Accused of treason, Boethius was arrested, tortured and condemned to death.

The Consolation of Philosophy portrays Boethius' struggle to reconcile himself to his fate by exploring the ways of man, the role of Fortune, and the major questions of good and evil. Visited in his cell by a personified figure of Philosophy, who is alarmed by the state into which he has fallen, Boethius is gradually restored from self-pity to his rightful mind not only through reasoned dialogue but also through lyric. The thirty-nine poems interspersed with prose throughout the Consolation of Philosophy provide not only occasions for reflection, but also the medicine that heals and cures his psychological frailty.

Evidence that the poems of the Consolation were sung in the early Middle Ages survives in the form of musical notation added to over thirty extant manuscripts dating from the ninth through to the beginning of the twelfth century. The signs used for the notation, known as neumes, record the outline of the melodies, prompting the singer to recall precise pitches from memory. Without access to the lost oral tradition, the task of reconstructing the melodies for the Consolation had seemed impossible.

Research conducted at Cambridge made a breakthrough by identifying song models that lie behind the neumatic notations. It has been shown that medieval musicians associated certain metres used in the Consolation of Philosophy with contemporaneous song styles and then applied characteristic melodic patterns from these repertories to Boethius' poetry. Scholarly detective work enabled much melodic information to be recovered about individual songs, but the final leap into sound required a second step. Collaboration with the singers of Sequentia enabled practical experimentation and the opportunity to draw on a working knowledge of early medieval song repertories derived from decades of reconstruction, oral memorization and performance. Proceeding through dialogue, it proved possible to arrive at realisations informed by both scholarly insight and practical experience.

The recorded performances take as their starting point a fragment from the Cambridge Songs, a repertory of over eighty songs thought to have been compiled in part in the Rhineland, possibly at the court of the Holy Roman Emperor Henry III (1017- 1056). A missing leaf from a copy of the collection made at St Augustine's Canterbury in the mid-eleventh century was rediscovered in the early 1980s by the Boethian scholar Margaret Gibson and identified by Christopher Page. This fragment, now reunited with the original manuscript in the University Library at Cambridge, transmits the opening lines of poems from the Consolation of Philosophy in series.


Neumes were added to six of the seven poems from the first book, the most dramatic portion of the text, in which Boethius laments his fallen condition (Carmina qui quondam), is reprimanded by Philosophy (Heu quam praecipiti) and undergoes an internal transformation that begins the process of returning to his true self (Tunc me discussa). In the fourth song (Quisquis composito), Philosophy encourages Boethius to calm his emotions in order to ready himself for the task ahead. Taking this advice to heart, Boethius replies with O stelliferi conditor orbis, which opens as a hymn to a distant creator, before changing into a complaint that the wicked prosper at the expense of the just while Fortune governs human affairs. In the final seven lines he turns to prayer, pleading with the creator to intervene and restore order in the affairs of man. Seeing that Boethius is not yet ready for more powerful remedies, Philosophy turns to nature imagery in the unnotated Cum Phoebii radiis, pointing out that everything has its proper season and thus the natural order of things is divinely ordered. The last song in the first book, Nubibus atris, continues with Philosophy instructing Boethius to cast aside joy and fear in order to submit himself to what will be her talking and singing cure.

The remaining songs in this recording are highlights from the ensuing debate between Boethius and Philosophia. In Si quantas rapidis, Philosophy seeks to persuade Boethius that happiness is not to be sought in mutable Fortune: men complain even in times of plenty; it is the man who controls his appetite that is rich. By the time of Quid tantos iuvat, which appears in the fourth book of the Consolation, the mood is darker: Philosophy urges Boethius not to take his own life as death is always nearby and true consolation is to be found not in worldly rewards but in a morally ordered life. Lastly, Philosophy evokes the labours of Hercules in Bella bis quinis. She weaves together the tales of Agamemnon, Odysseus and Hercules into a single poem that concludes with the stern moral injunction to overcome the self in order to achieve the highest goals.

The recovered Cambridge Songs leaf is of vital importance since its neumes can be placed alongside two coeval notated manuscripts from eleventh-century Canterbury. The resulting critical mass of information exceptionally allows informed reconstruction of a body of songs linked to a single centre. The majority of reconstructions are based on the Cambridge Songs leaf, but Carmina qui quondam and Quid tantos were reconstructed from notations recorded in a manuscript now held in private ownership that was previously conserved at Geneva, and Bella bis quinis is based on an Oxford manuscript (Bodleian Library Auct. F. I. 15). Two melodies were reconstructed with the aid of continental sources: the realisation of Si quantas rapidis was informed by a northern French notation that provides decisive clues for reconstruction (Berne Burgerbibliothek 181). Cum Phoebi radiis is the only song that does not survive with notation in an insular manuscript; reconstruction began from the neumes recorded in a late ninth-century manuscript from St Gall now held in Naples (Biblioteca Nazionale IV. G. 68).

The Carmina Cantabrigiensa constitutes an important song collection associated with episcopal and royal courts, whose texts tell of singing to the lyre and of performance at the 'palaces of kings'. The inclusion of Boethian metra in this collection indicates that these songs were sung and played by highly trained musicians to members of an educated and social elite within what was already a sophisticated European song culture. There are plenty of other indications that these songs were sung in the cathedral schools and monasteries renowned for their learning as part of a clerical culture that extended from boys through to the highest ranking prelates. The Canterbury manuscript conserved at Oxford contains a note recording its donation by Bishop Leofric to the cathedral chapter of Exeter on his death in 1072. Another manuscript now held in the Vatican was already notated when a singer and harpist by the name of Dunstan consulted it at Glastonbury, where he was abbot in the middle of the tenth century before taking up his post as Archbishop of Canterbury (960-88).

The three instrumental items are not directly related to the Boethian metra but are reconstructed from a contemporary Anglo-Saxon repertory from nearby Winchester. The realisations are based on a comparison between the eleventh-century neumes contained in the Winchester Troper as held in Corpus Christi College, Cambridge, and later sources from which pitches may be reliably transcribed. The three pieces are instrumental versions of sequences (a form of poetry and music composed using parallel strophes) transcribed and reconstructed by Norbert Rodenkirchen as part of his ongoing research into the earliest written sources of music that might have been played by instruments. Several sequence melodies have evocative names: titles such as Puella turbata ("The troubled girl") suggest a pre-existing and probably non-liturgical melody, while a certain number of titles refer to musical instruments (such as Symphonia and Cithara), implying an original purpose as instrumental pieces in oral tradition. Stans a longe takes its name from a text added to the melody as early as the mid-ninth century, which tells of the publican in the temple who did not pray ostentatiously with the Pharisee but stood far off, pleading forgiveness for his sins (Luke 18:13). Vaga is a sequence melody whose name refers to an itinerant actress or player, perhaps also indicating a worldly appearance or manner. Tuba, which refers to a brass instrument, is a melody that goes back at least to the ninth century and is found in continental sources under the name Fistula, which means flute.

Sam Barrett



[Sam Barrett is Reader in Early Medieval Music at the University of Cambridge and Fellow and Director of Studies in Music at Pembroke College. His research on the medieval melodic tradition of Boethius' Consolation of Philosophy was published by Bärenreiter in a two-volume study in 2013.]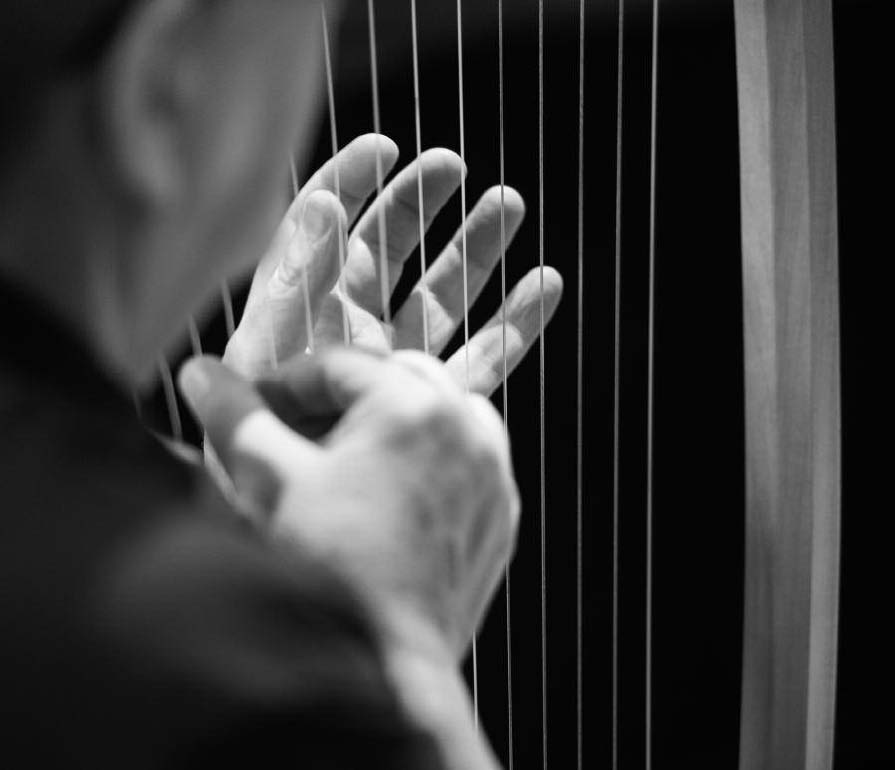 II.

Sequentia's interest in the Boethian metra dates to the 1980's, when Barbara Thornton and I were increasingly drawn to the text of the Consolation of Philosophy as a source of inspiration for several of Sequentia's other musical projects, but also for the significance which this magnificent text had for our lives outside the work of the ensemble. Barbara, who managed to find time in her busy life to create a large corpus of poetry in English, wrote a series of poetic cycles in response to the metra of the Consolatio. These were never published, and are currently housed in the ensemble's archives.

We were well aware of the existence of some neumed sources, but in those days there were as yet no successful attempts at making viable reconstructions, and we felt hesitant to attempt such reconstructions ourselves. But in 1991, while working on a new concert program called The Wheel of Fate and Fortune's Revenge (an extension of an earlier project around the early 14th-century Roman de Fauvel), the urge to attempt a performance of Boethian metra was simply irresistible. I made versions of two of the metra, Haec cum superba (2,1) and Cum polo Phoebus (2,3) for that programme, using simple modal formulae for the recitation. As was the case with most of our small-ensemble concert programmes, these versions were never recorded, but performed widely in 1992-1993.

As the ensemble was re-grouping following Barbara's death in 1998, various new programs were developed, and chief among these was Lost Songs of a Rhineland Harper, which was inspired by the neumed texts in the famous 11th-century Cambridge Songs manuscript. This source contained Boethian metra, and I was tempted to try again at a reconstruction of the metrum, Felix qui potuit boni (3,12), with its retelling of the Orpheus myth. This time my musical source was an introit trope (Iam philomelinis) found in an Aquitanian troper from the early 11th century (BnF lat. 1121, fol. 16). This important piece was a cornerstone of the new program, and was finally recorded in 2002. A second metrum, Quod mundus stabili fide (2,8), was added to the concert programme in 2003-4, but never recorded. After this burst of activity, the ensemble moved on to other projects. The final performance of Lost Songs took place at the BBC Proms in London, in the summer of 2007.

I had been hearing about Sam Barrett's work with Boethian metra and other early medieval Latin poetry for quite some time, and finally we had a chance to meet in London in 2009, agreeing to find a way to collaborate on a project of reconstructing a group of songs from the Consolatio. When Sam's 2-volume study on the metra appeared in 2013, the impetus to move ahead with the project was immense. I had working meetings with Sam, in tandem with academic presentations we gave at Harvard University (2014) and Ohio State University (2015). Later in 2015 we were joined by my colleague Hanna Marti for a working session at Pembroke College (University of Cambridge). The following year, Sam invited the entire ensemble for a 10-day working residency at Pembroke College, for final work on the reconstructions, rehearsals, public presentations, a workshop, and making a film about our work (see Reconstructing the Songs of Boethius' Consolation of Philosophy on YouTube). This culminated in a first public performance of several of the metra in new reconstructions, most of which were the product of a lively collaboration among Sam, Hanna and myself. We returned in the summer of 2016 for a musicological symposium which Sam had organized (https://performinglostsongs.wordpress.com), and on that occasion we performed the first full concert programme of the Boethian songs. Sequentia began performing a selection of Boethian metra as an integral part of a new concert programme entitled Monks Singing Pagans, which has been performed throughout the USA and Europe.

A public colloquium was organized by the Schola Cantorum Basiliensis in March 2017, to which Sam Barrett and Sequentia were invited. Sam, Hanna, and I each gave presentations about our work with Boethian metra and other sources, showing the challenges and possible solutions facing musicians who wish to get involved with "lost songs". It was at this time that we made the final agreements that a recording should be made, and released in the Schola Cantorum Basiliensis series on the label Glossa. We are grateful to the Schola Cantorum and its director, Thomas Drescher, for their support and enthusiasm for this project.

As the date of the recording approached, we met again in Cambridge in May 2017 for revision and final versions of the performing editions of the metra. The recording took place in early August 2017, at the Topaz Studio in Cologne, Germany, with Sam present to watch over and guide the process.

Sequentia could never have approached and completed this ambitious project without the constant support and intellectual stimulation of Sam Barrett, his sharing of his many years of research and expertise, and the generous working conditions which were afforded us, through his good offices, by the University of Cambridge and Pembroke College. We are deeply grateful for this astonishing level of involvement and unconditional support for such an atypical artistic and intellectual undertaking.

Benjamin Bagby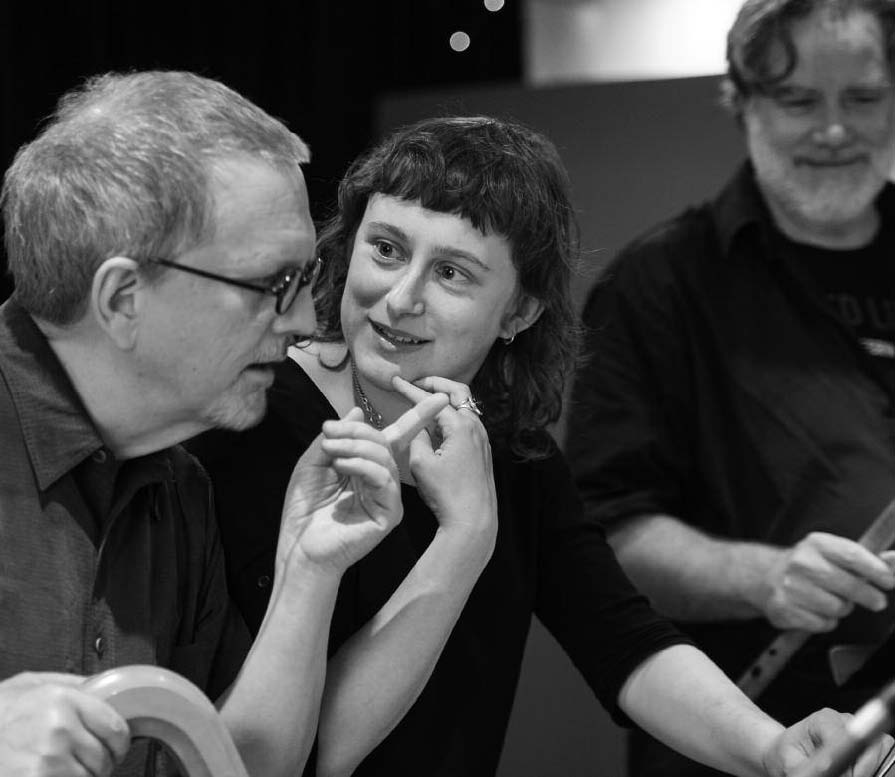 Sequentia is among the world's most respected and innovative ensembles for medieval music. Under the direction of Benjamin Bagby, Sequentia can look back on more than 40 years of international concert tours, a comprehensive discography of more than 30 recordings spanning the entire Middle Ages (including the complete works of Hildegard von Bingen), film and television productions of medieval music drama, and a new generation of young performers trained in professional courses given by members of the ensemble. Sequentia, co-founded by Bagby and the late Barbara Thornton during their final years as students at the Schola Cantorum Basiliensis, has created over 70 innovative concert programmes that encompass the entire spectrum of medieval music, touring throughout Western and Eastern Europe, the Americas, India, the Middle East, East Asia, Africa and Australia, and has received numerous prizes (including a Disque d'Or, several Diapasons d'Or, two Edison Prizes, the Deutsche Schallplattenpreis and a Grammy nomination) for many of its thirty recordings on the BMG/Deutsche Harmonia Mundi (Sony), Raumklang and Marc Aurel Edition labels. The most recent CD releases include reconstructions of music from lost oral traditions of the Middle Ages (The Lost Songs Project), including 9th and 10th century Germanic songs for the Apocalypse (Fragments for the End of Time), the ensemble's acclaimed programme of music from the Icelandic Edda: The Rheingold Curse, as well as the earliestknown European songs (Lost Songs of a Rhineland Harper) and medieval liturgical chant (Chant Wars, a co-production with the Paris-based ensemble Dialogos). After many years based in Cologne, Germany, Sequentia's home was reestablished in Paris in 2003.
[www.sequentia.org]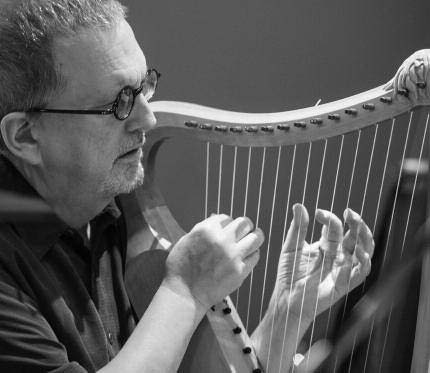 Vocalist, harper and medievalist Benjamin Bagby has been an important figure in the field of medieval musical performance for over 40 years. In addition to his work with Sequentia, Bagby is deeply involved with the solo performance of Anglo-Saxon and Germanic oral poetry: an acclaimed performance, Beowulf has been heard worldwide. In addition to researching and creating over 70 programmes for Sequentia, he has published widely, writing about medieval performance practice; as a guest lecturer and professor, he has taught courses and workshops all over Europe and North America. From 2005 until 2018, Bagby taught medieval music performance practice at the University of Paris-Sorbonne.
[www.bagbybeowulf.com]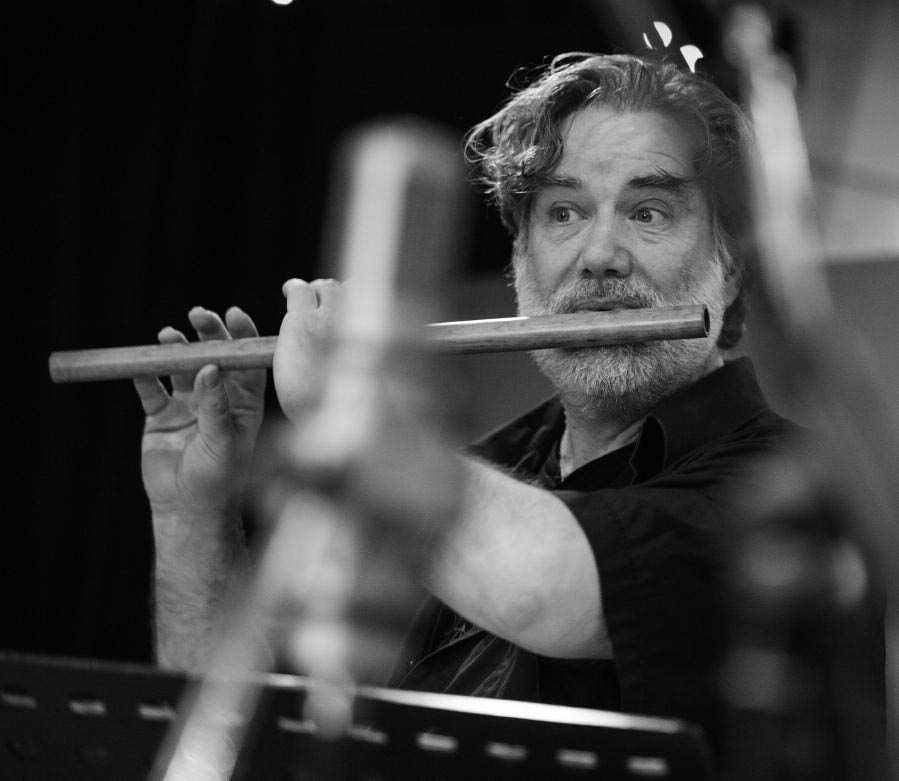 Norbert Rodenkirchen has been the flute player of Sequentia since 1996 and also works regularly with the French ensemble Dialogos directed by Katarina Livljanic. He is also much in demand as a composer of music for theatre and film as well as a producer for CD projects. He has given workshops on medieval instrumental improvisation at the Mozarteum Salzburg, at the Musikhochschule Köln and the conservatories of Lyon and Liege, and is preparing to publish his first book on that topic: Stante Pede – the lost art of medieval instrumental improvisation. In 2012 he released his third solo CD Hameln Anno 1284 / Medieval flute music on the trail of the Pied Piper on the label Christophorus.
[www.norbertrodenkirchen.org]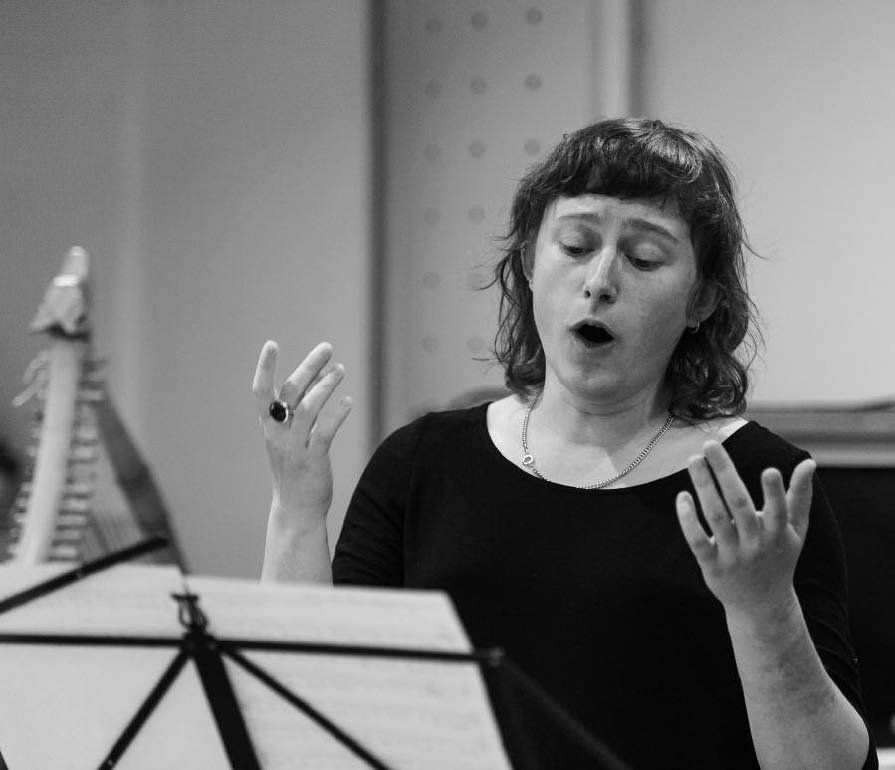 Hanna Marti is a native of Switzerland. At fifteen, she was a rock guitarist and wrote songs for the band she started. She studied at the Schola Cantorum Basiliensis, where she completed a Masters Diploma (voice) as a student of Evelyn Tubb, in 2015. Hanna Marti has focused most of her artistic work on medieval song. She has taken part in numerous concerts and recordings in Europe and in the United States. With her own ensemble, Moirai, she is currently performing musical reconstructions of the Icelandic poetic Edda. Hanna Marti's most recent solo project is a musical recitation and reconstruction of stories in Ovid's Metamorphoses, sung in Latin and accompanied on a 12th century harp.
[www.hannamarti.com]



Since its creation in 1933, the Schola Cantorum Basiliensis (SCB) and its working philosophy have lost nothing of their topicality. Founded by Paul Sacher and close colleagues in Basel, Switzerland, this School of Early Music (since 2008 part of the University of Applied Sciences and Arts Northwestern Switzerland) remains to this day unique in numerous respects. From the very beginning, musicians gathered here who decisively influenced the course of historical performance practice. The scope of activities at the SCB ranges from the early Middle Ages to the 19th century. And as a result of the close co-operation between performers and scholars, a dynamic interaction exists between research, professional training, concerts, and publications. In all of this, the SCB operates with a broad definition of music. This arises from a particular approach which explores the historical context of past musical production to create musical interpretations that inspire the listener today – often combined with a fascination for the previously unknown. The CD productions play their part in bringing important projects and performers at the SCB to a wider audience. Around 80 such recordings have been produced on different labels since 1980. From 2010 the CD productions of the SCB have appeared on Glossa.
[www.fhnw.ch/schola-cantorum-basiliensis]