lapis lazuli / Abed Azrié
عابد عازرية - لازَوَرد
lāzaward / ºābid ºāzriyya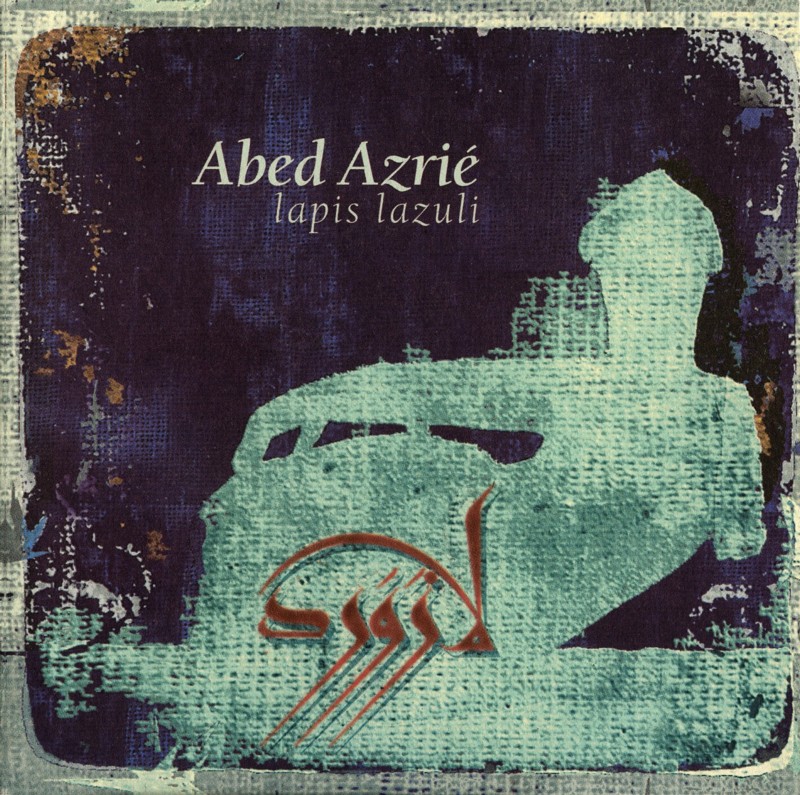 CBS/SONY COL 481 496 2
1993












قيس بن الملوّح · مجنون ليلى
01 - QAYS (m. 668)
Fou de Layla (Mad for Laila) (5:49)

‏عمر الخیام · يا حبيبي
02 - OMAR KHAYYAM (1048-1131)
Eau et Vent (Water and Wind) (5:47)

ابن عربي · صار قلبي
03 - IBN ºARABI (1185-1240)
Croyance (Belief) (5:52)

‏طرفة بن العيد · أرى العيش
04 - TARAFA (543-569)
Errance (Wandering) (7:13)

‏أدونيس · الوقت
05 - ADONIS (n. 1930)
Le Temps (Time) (6:30)

‏المتنبي · الحمّى
06 - AL-MUTANABBI (915-965)
La Fievre (Fever) (6:39)

أنسي الحاج · سوف يكون
07 - UNSI AL HAJJ (n. 1937)
Adviendra (Come to Pass) (5:10)

أبو العلاء المعري · القلب كالماء
08 - AL-MAºARRI (973-1059)
Pareil a l'Eau (Like Water) (5:44)

عبداللقدرالجزائري · أنا فرد
09 - ABDELKADER AL DJAZAIRI (1803-1883)
Etre (Being) (6:48)

‏شاعر أندلسي مجهول · صاحِ
10 - ANÓNIMO ANDALUSÍ (siglo XI)
Aveu (The Avowal) (7:17)




Abed Azrié, musique et chant

Imad Morcos, qanun
Sameh Catalan, violin
Muhammad Mutalattef, nay
Adel Shams, percussions (mazhars, riqq, darbukka)
Michèle Claude, percussions, marimba
Benoît Urbain, accordion, keyboards


enregistrement et mixage, Gerard Lhomme
Studio Chermeviéres - Mars 1993
assistant, Stéphane Bili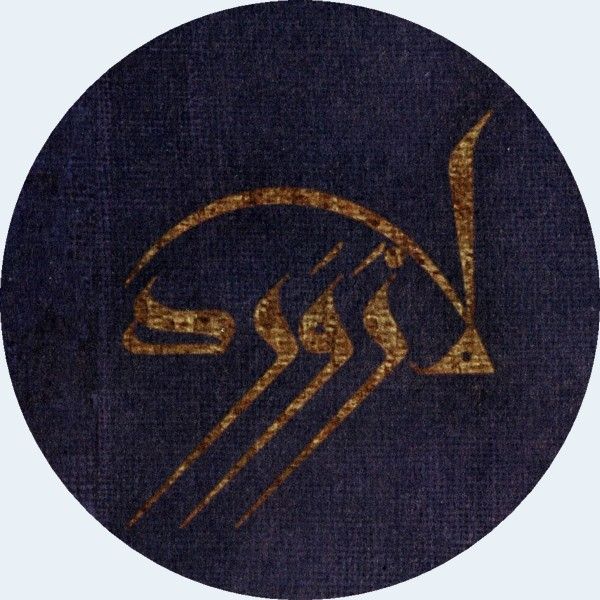 QAYS ( d. -668), called "Laila Mad Lover".
One of the earliest precursors of 'court' love," Qays led a life that exemplified the obsessions of this poetic genre. His childhood declaration of love for Laila brought dishonor on their tribe. Condemned to banishment and knowing Laila married to another, Qays wandered half-naked through uninhabited regions up until his death. At the height of Islamic dominance, the poet had abandoned rituals and prayers to make of Laila his religion. This "mad love" was to become an enduring model for Arabic, Persian and Turkish mystical literature, just as it left its indelible stamp on Aragon's book-length poem Elsa's Mad Lover.


OMAR KHAYYAM (1048-1131).
Mathematician, astronomer, philosopher and poet, Omar Khayyam was born in Nishapur, Iran, a major city on the silk route to Asia. Four centuries before Ronsard, this contemporary of Abelard shunned the mainstream of ideas to insert himself into the parallel subversive tradition of doubt "Say to the sages that, for lovers, ecstasy is the only guide; thought can never point the way". Water and Wind" is a set of excerpts from his famous Quatrains, better known as The Rubaiyat.

IBN ARABI (1185-1240).
Born in Murcia, Spain, this major theosophist of mystic Islam is said to have written some 500 works, an immense encyclopedia of Isksnric thought which assimilates the philosophical and religious currents of the period— Greek Persian, Hebraic and Christian — into an entirely personal monotheism. For him, God can be found in all religions, as in all things. After traveling throughout the Mediterranean Basin and the Byzantine Empire, Ibn Arabi lived out his days in Damascus.

TARAFA (543-569).
Author of one of the seven celebrated poems to have been painted in gold and hung from the Black Stone of Mecca before the advent of Islam, Tarafa was born into a Christian family in Bahrein. Thirteen centuries before Rimbaud, this pagan rebel rejected the dominant morality of the times for a life of bohemian pleasure and indifference. Victim of his own excesses, he incurred the wrath of a local ruler: Tarafa, the illiterate, oral poet, delivered his own death sentence, unable to grasp its meaning. His execution at the age of 26 earned him the labels "the poet at twenty," "the murdered youth".

ADONIS (1930).
Born in Syria, this tireless proponent of the revolution in Arabic poetic language was a regular contributor to Shee'r (Poetry) during the 1960s and a founder of Mawakef (Positions), the avant-garde literary reviews that spearheaded modern Arabic poetry. Besides his numerous collections of poetry, Adonis is the author of critical essays, editor of an anthology of classical Arabic poetry and the translator of such French authors as Racine and Saint John Perse. He has lived in Paris since 1985. "Time" was written in 1982, during the Israeli military intervention in Beirut.

AL MUTANAB'BEE (915-965).
Born in Kufa, Iraq, the intrepid and indefatigable Al Mutanab'bee led a life of unending peregrinations throughout the Middle East, where he recited his poems to princes and kings, seated in their company and often inclined to compare himself to them. Imprisoned in Syria for claiming his works to be, like the Koran, a product of divine revelation, he acquired his naine "Al Mutanab'bee," or "he who pretends to prophecy." Ultimately undone by his own verbal temerity, he was murdered in Shiraz by a band of criminals. His verbal magic, however has never ceased to exert an influence on all currents in Arabic poetry.

UNSI AL HAJ (1937).
Born in Lebanon, Unsi AI Haj has maintained his reputation as the single signiftcant Arabic Surrealist poet. The highly personal and insolently modern style of his early poems represented an effort to rid Arabic prosody of its classical ponderousness. Al Haj has since turned the Surrealist page, however, to devote himself to a long meditation on love in which the masculine and feminine genders join each other in their shared genesis. Starting in the 1960s, many of his translations of Western authors began to appear in the literary review Shee'r (Poetry) and he has published an Arabic adaptation of The Song of Solomon.

AL MA'ARRI (973-1059).
Born in Ma'arrat, near Aleppo, Syria, the celebrated "double prisoner" (blind since early childhood and adherent of voluntary poverty) was endowed with an extraordinary memory for verse. His reputation was forged, however, by his incessant rebellion against political authority, religious institutions and the hypocrisy of his contemporaries Sometimes taken for a pious Moslem, sometirnes for a sceptic or even a heretic, Al Ma'arri was to exert a notable influence on Dante's "The Divine Comedy." His collection of poems "The Necessity of the Unnecessary", charts the tragic dimension of human experience.

ABDELKADER AL DJAZAIRI (1807-1883).
Born in Al Gotna, Algeria, Al Djazairi fought for seventeen years in the resistance to the French Army. After five years of imprisonment in France, he settled in Damascus, where he was buried, according to his instructions, next to the great Sufi poet, Ibn Arabi. His preference for the essence of religion rather than its external signs made him a proponent of rationality and modernization. A point of exchange between East and West, his poetry affirms the unity of religons ad shows Judaism, Christianity and Islam to possess the same spirituality, the same message.

ANONYMOUS (Andalusian, c. 11th cent.).
The Arabic word muash'shah designates not only the traditional Spanish woman's headdress (mantilla), embroidered with pearls and priceless gems, but also a form of Arabo-andalusian poetry which developed in Spain toward the end of the 11th century. In the same medieval period that gave the West the poetic songs of the troubadours and of the trouvères, a popular Arabic poetry surfaced on the lberian peninsula which was simple, transparent, spontaneous and
refined.