The Ministry of Angels / The Society of Strange and Ancient Instruments

---


bandcamp.com | discogs.com
strangeandancientinstruments.com
Taith Records TRCD00014
2012

[61:20]






1. Guillô, pran ton tamborin / Pease Branle / Candlestick Branle [3:32] traditional
voice, Renaissance guitar, hurdy-gurdy, bass violin, cajon, leg bells

2. Devil stick the minister [1:34] traditional, William Vickers, 1772
Renaissance guitar, nyckelharpa, clarsach

3. The devil's dream [1:31] John Playford, EDM
baroque guitar, nyckelharpa, bray harp, three string bass

4. Lullay, lullay [6:37]
voice, nyckelharpa, medieval harp

5. When righteous Joseph wedded was / Dove's Vagary [3:48] traditional / John Playford, EDM
Renaissance guitar, nyckelharpa, bray harp, three string bass, leg bells

6. El recer del vol dispers [5:00] Clara Sanabras, Joan Llongueras
voice, nyckelharpa, clarsach

7. Follia [5:14] Arcangelo Corelli
nyckelharpa, clarsach

8. A solis ortus cardine / Personent hodie [7:40] sarum chant / Piae Cantiones
voice, oud, hurdy-gurdy, dulcimer, three string bass, leg bells

9. Joseph and the angel / Christmas cheer [4:41] traditional / John Playford, EDM
voice, Renaissance guitar, nyckelharpa, clarsach, bass violin

10. Belle qui tiens ma vie [5:00] Thoinot Arbeau, Orchesography
voice, nyckelharpa, baroque triple harp, low bass viol, tabor

11. Rondeau [3:55] François Francoeur, Sonata no. 2 in E minor
nyckelharpa, baroque triple harp, low bass viol

12. Blessed be that maid Marie [1:32] traditional
hurdy-gurdy, Renaissance guitar, cajon, leg bells

13. Es sungen drei Engel [2:08] traditional
voice, nyckelharpa, clarsach

14. Christenmiss day in the morning [1:57] traditional, William Vickers, 1772
nyckelharpa, clarsach, Renaissance guitar, bass violin, leg bells

15. Angelus admonebit Abacue prophetam / En tamanna coita non pode seer [7:46] Play of Daniel / CSM 131
voice, oud, Renaissance guitar, hurdy-gurdy, cajon, leg bells










Clara Sanabras — voice, oud, guitars Clare Salaman — nyckelharpa, hurdy-gurdy Joy Smith — harps, dulcimer, percussion Peter McCarthy — bass instruments


Recording: St. John's Church, Loughton, Essex, 2012


Arranged by Clare Salaman, except track #6
Recording, mixing and mastering by Steve Portnoi
Editing by Simon McKechnie

Produced by Clare Salaman and Steve Portnoi







Be not forgetful to entertain strangers: for thereby some have entertained angels unawares
Hebrews : 2


Angels have been an element of human consciousness for as long as we can remember. Their roles in the life of mankind are various; they appear as guardians, counsellors, guides, judges, and interpreters and cross barriers of culture, language, time, religion and geography. Many are a force for good but there are also fallen angels, angels of death and others who are spirits of wrath, destruction, confusion and vengeance.

Angels are key to the central story of Christianity; the virgin birth and its celebration in heaven and on earth. A host of angels accompany the shepherds who provide the pastoral backdrop to the story and it is Gabriel, through his role as messenger and emissary from God who features most prominently in music associated with the birth of Christ. Gabriel is important, not only in relation to his encounter with Mary (beautifully represented in 'Lullay, Lullay') but also as comforter and explainer to Joseph. 'When righteous Joseph wedded was' tells the story of Joseph 'Who thought it strange his wife should be untouched and yet with child'. Gabriel appears to him in a dream and reassures him, "Fear not, just Joseph; this, thy wife is still a spotless maid; And no consent of sin" said he, "Against her can be laid."

The Cantigas de Santa Maria, composed at the Court of King Alfonso X of Castile in the second half of the 13th century, include 353 narratives of miracles of the Blessed Virgin and almost all are set to music. Angels, in various guises and appearing in a variety of roles, play a prominent role in many of the stories. In Cantiga 131 an angel, under the instruction of the Virgin, feeds and comforts an Emperor as he lies trapped in a collapsed tunnel.

The fall of Satan, the chief fallen angel, is documented vividly in Revelations (7-9):

'And the great dragon was cast out, that old serpent, called the Devil, and Satan, which deceiveth the whole world: he was cast out into the earth, and his angels were cast out with him.'

Fallen angels feature heavily in apocalyptic writings and in all three Abrahamic faiths – Judaism, Christianity and Islam. Lucifer (Satan) is especially associated with music. On our CD, Satan makes an appearance in Guillô pran ton tamborin! but is merely mocked by carousers, who are clearly in the ascendant and celebrating the birth of Christ.

Angels have also permeated many areas of life outside religion. There are countless examples of angelic comparison and personification In Clara Sanabras's setting of 'El recer del vol dispers', the Catalan poet Joan Llongueras describes, 'Ocells dispersos que heu volgut volar' (You scattered birds who have flown), the birds an angelic metaphor for something lost and longed for. In 'Belle qui tiens ma vie' we find the most common angelic metaphor of all, the lover, personified as an angel: Je meurs, mon Angelette, Je meurs en te baisant.

Finally, angels have always been associated with music making and there are countless literary and iconographic representations of them with instruments or singing. It is in the spirit of this long tradition that we offer this music in praise and celebration of these heavenly creatures.

Angels and ministers of grace defend us!
Be thou a spirit of health, or goblin damn'd,
Bring with thee airs from heaven, or blasts from hell,
Be thy intents wicked, or charitable,
Thou com'st in such a questionable shape
That I will speak to thee.

William Shakespeare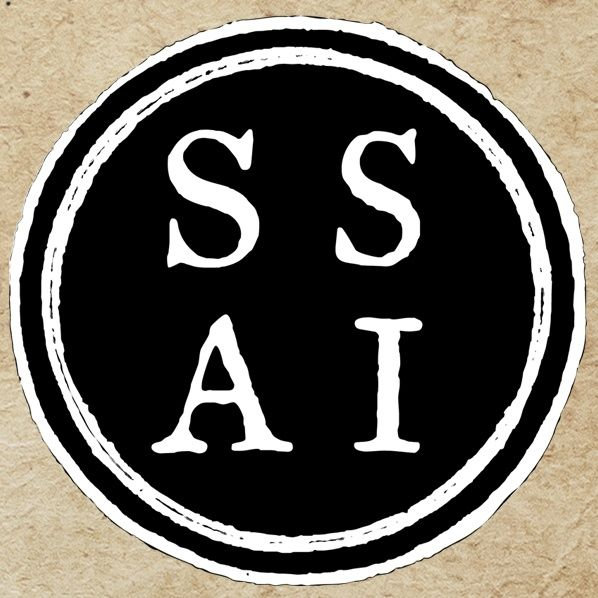 TRACKS

1. Guillô, pran ton tamborin / Pease Branle / Candlestick Branle (traditional)
Guillô is a traditional carol from Provence in which Christian revellers drive Satan out with their celebrations. The Pease and Candelstick Branles come from Thoinot Arbeau's 'Orchesography', a 16th century guide to the dancing of the court and countryside. Instructions for a small repeated section in the Candlestick Branle read: 'During these four steps the dancer looks here and there to espy the partner of his choice'.

2. Devil Stick the Minister (traditional)
This tune is taken from the William Vickers' collection of dance tunes published in 1772. It is fairly certain that these tunes originate in the North East of England.

3. The Devil's Dream (Playford)
Born in Norwich in 1623, John Playford is best known today for his publication of 'The English Dancing Master' in 1651, a compilation of popular dance tunes of the day. There were many subsequent editions of this work, the last being published in 1728.

4. Lullay, lullay : Als I lay on Yoolis Night (anonymous)
A lullaby carol dating from the 14th century, this song tells the story of a maiden who wants to put her child to sleep without singing to him. He feels wronged and tells his mother to sing. She replies 'Sweet son, of what should I sing? I never knew anything more about you than Gabriel's greeting'. She goes on to tell him of the meeting and finishes 'Certainly I saw this song sung, as I lay this Christmas Day alone in my desire'.

5. When righteous Joseph wedded was (traditional) / Dove's Vagary (Playford)
This traditional English carol is one of several 'doubting' carols in which Joseph finds it 'strange his wife should be untouched and yet with child.' Gabriel comes to Joseph in a dream to reassure him. 'Fear not, just Joseph, this thy wife is still a spotless maid and no consent of sin against her can be laid'. Our instrumental version features the jangling bray harp and growling three string bass. Dove's Vagary is another tune from the Playford collection

6. El Recer del vol dispers (Clara Sanabras)
Clara's setting of an exquisite poem by her grandfather, the Catalan poet Joan Llongueras, in which he describes, 'Ocells dispersos que heu volgut volar' (You scattered birds who have flown), the birds an angelic metaphor for something lost and longed for.

7. Follia (Arcangelo Corelli)
Corelli's 'Sonate a violin e violone o cimbalo', opera quinta, was first published in 1700 and comprises a set of virtuosic violin sonatas and Follia. This is an arrangement for nyckelharpa and harp, transposed down a 5th to accommodate the tessitura of the nyckelharpa but preserving as much of Corelli's original piece as possible.

8. A solis ortus cardine (Sarum chant) / Personent hodie (Piae Cantiones)
'A solis' presents the Christmas story and is a hymn that would have been sung as part of the Sarum rite. The Sarum rite, used for the ordering of Christian public worship, was established by the bishop of Salisbury in the 11th century and only abandoned in the 16th century. The text and melody of Personent hodie are from 'Piae Cantiones' published in 1582, a collection of Latin songs compiled by Jaakko Suomalainen, a Finnish clergyman. It tells the story of the birth of Christ. The fourth verse begins, 'Let all the clerics, and likewise the boys, sing like the angels'.

9. Joseph and the Angel (traditional) / Christmas Cheer (Playford)
Taken from 'The Cherry Tree Carol', a traditional English ballad, 'Joseph and the Angel' forms the middle section of a tripartite piece. It describes Joseph on a journey in which he hears an angel sing of the baby that is about to be born. It is lovingly referred to in Laurie Lee's 'Cider with Rosie'.

10. Belle qui tiens ma vie (Thoinot Arbeau)
Another piece taken from Arbeau's 'Orchesography' of 1589. This is the only song to appear in the book and the first page of music includes the title, 'Pavan in Four Parts with the Drum Rhythm'. We have included the drum pattern in this performance though in our version we play it at half the speed suggested by Arbeau. The protagonist of the song speaks of his ardent love for his 'Angel' in this incredibly sensuous text.

11. Rondeau (François Francoeur)
François Francœur (1698 - 1787) was a member of Les Violons du Roy and was later appointed by King Louis XV as his Music Master. This rondeau is an arrangement of a movement from his sonata no. 2 in E minor, from the Deuxieme Livre for violin and continuo, published in 1730.

12. Blessed be that Maid Marie (traditional)
Another song describing the Chrismas story, set to the traditional dance tune, Stanes Morris, which appears in the Playford collection of dance tunes. 'Sweet and blissful was the song, Chanted of the angel throng.'

13. Es sungen drei Engel (traditional)
This simple traditional German song, in which we are invited to join three angels in their 'endless refrain', came from a much longer 13 century hymn which had no Christmas connections. It later found its way into two Catholic chorale-books in the early 17th century.

14. Christenmiss Day in the Morning (traditional)
A tune from the William Vickers' Collection of Dance Tunes which may sound familiar to many.

15. Angelus admonebit Abecue prophet am (The Play of Daniel) / Cantiga 131 : En tammanna coita non pose seer
The Play of Daniel, a 13th century drama set to music, tells the story of Daniel and the events that lead up to him being cast into the lion's pit. This tune comes at that moment of high drama. As he finds himself in the pit he prays to God and an angel with a sword appears to protect him. Meanwhile, another angel orders Habbakuk, the prophet, to take food to Daniel. Habbakuk is reluctant so the angel seizes him by the hair and drags him there. The Cantigas de Santa Maria, composed at the court of King Alfonso X of Castile in the second half of the 13th century, are a vast repertory of poetry in medieval Galician. They include over 350 narratives of miracles of the Blessed Virgin and almost all are set to music. In Cantiga 131 we hear the story of the Emperor Alexios of Constantinople who became trapped in the collapsed tunnel of a mine. During this time the Virgin provided the emperor with food and angels came to comfort him and help him sleep. Eventually he was found alive.







INSTRUMENTS PLAYED ON THE CD


BASS INSTRUMENTS
Peter plays three bass instruments on this CD.
The BASS VIOLIN (tracks 1, 9, 14) is a direct ancestor of the cello and was in common use in the 16th and 17th centuries.
The LOW BASS VIOL (tracks 10, 11) has 6 strings and was the standard bass string instrument of the German speaking countries throughout the 17th century, eventually being supplanted by the cello. Peter's is a copy of an instrument by Busch, Nuremberg, built in the 1640s and it is tuned a fifth lower than an ordinary bass viol.
Peter's THREE STRING BASS (tracks 3, 5, 8) was made by Leopold Widhalm, Nuremberg in 1720. Double basses were often made with 3 strings, as it was very difficult to make a fat enough gut string for the lowest 4th string. This type of instrument continued in use in the UK until after the first world war.


DULCIMER
The DULCIMER (track 8) has a set of strings are stretched over a trapezoidal sounding board and struck with small wooden hammers.


GUITARS
Clara plays two types of guitar on this CD.
The RENAISSANCE GUITAR (tracks 1, 2, 5, 9, 12, 14, 15) is a small guitar with 4 sets of strings.
The BAROQUE GUITAR (track 3) is slightly larger with 5 sets of strings. Neither instrument is as large as the modern classical guitar.


HARPS
Joy plays 4 different types of harp on this CD.
The BAROQUE TRIPLE HARP (tracks 10 and 11) is a chromatic harp with three rows of strings.
The BRAY HARP (tracks 3 and 5) is a diatonic harp with bray pins which buzz when pushed close to the soundboard.
The CLARSACH or CELTIC HARP (tracks 2, 6, 7, 9, 13, 14) has levers which can change the pitch of each string by a semitone and
the MEDIEVAL HARP (track 4) is a small diatonic triangular harp.


HURDY GURDY
The HURDY GURDY (tracks 1, 8, 12, 15) is a stringed instrument played by turning a wheel which causes the strings that lie across it to vibrate. There are 2 melody strings which are stopped by tangents attached to keys. There are 4 other strings which act as drones. Clare used 2 instruments on this recording; a 'lute-back' hurdy-gurdy made by Chris Eaton (tracks 8 and 15) and a 19th century 'lute-back' hurdy gurdy made by Coulson (tracks 1 and 12).


NYCKELHARPA
The NYCKELHARPA (tracks 2, 3, 4, 5, 6, 7, 9, 10, 11, 13) is a Swedish keyed fiddle. It has four playing strings and twelve sympathetic strings. Each sympathetic string is tuned to a different chromatic note making the instrument extremely resonant in every key. Tangents attached to keys are pressed against the playing strings to change the pitch. Clare's nyckelharpa is was made by Jean-Claude Condi and is tuned in fifths (C-G-D-A) and all four strings are keyed. It has a range of three and a half octaves, from C below middle C.


OUD
The OUD (tracks 8 and 15) is an Arabic, fretless lute shaped instrument, plucked with a plectrum.


PERCUSSION
A variety of percussion instruments can be heard on the CD.
The CAJON (tracks 1, 12, 15) is a large box with a hole in the back, originally from Peru and played by slapping the front face while sitting on it.
The LEG BELLS (tracks 1, 5, 8, 12, 14, 14) heard on the CD are from India and are a set of small metal bells braided onto a woven band which is tied around the leg.
The TABOR (track 10) is a two headed military drum which is hung round the neck and played with a stick.






The Ministry of Angels explores the music of angels, the maverick and fallen as well as the divine. Using strange and ethereal-sounding instruments, including those traditionally associated with angels, the Society celebrates these heavenly and, occasionally, diabolical beings with this eclectic collection of dances, songs and instrumental pieces. Consummate professionals in the fields of early and traditional music, the Society has created a soundscape that is distinctive, exciting and, at times, heart-wrenchingly beautiful. Instruments that feature on the CD include Baroque guitar, Baroque triple harp, bass violin, bray harp, cajon, clarsach (Celtic harp), dulcimer, hurdy gurdy, leg bells, low bass viol, Medieval harp, nyckelharpa (Swedish keyed fiddle), oud, Renaissance guitar, tabor, three-string bass… and, most strange and ancient of all, the human voice.

The Society of Strange and Ancient Instruments was founded in 2010 by Clare Salaman (also of SYM) to explore a musical repertoire that ranges from folk songs and earthy dances to high art music from the13th-18th centuries, and newly composed pieces. The Society takes its inspiration from a group of musicians called La Société des Instruments Anciens who gave a series of performances of 'easy listening' Baroque music in Paris in the 1900s. At the time, their instruments – hurdy gurdy, viola d'amore, viola da gamba and harpsichord – were considered wildly exotic, and audiences were enthralled by the group's fresh, innovative presentation that injected new life into familiar pieces. The Society of Strange and Ancient Instruments' repertoire extends beyond that of the Société to include Medieval, Renaissance and new music, but the aim is still to enchant listeners with the unexpected sounds and sights of their instruments.