Absolut 1200-tal / Själ
---


bandcamp.com
Själ
2009








1. Totus floreo [3:08] CB 179

2. Non é gran cousa [3:01] CSM 26

3. Gloria'n cielo e pac'n terra [4:08]

4. En mai au douz tens nouvel [3:21]

5. Como poden [3:14] CSM 166

6. Au renouvel [2:23]

7. Mirst von herzen leide [3:07] [ NEIDHART ]

8. De la crudel morte de Cristo [3:09]

9. Estampie [5:41] [ Souvent souspire ]

10. Der may [3:16] [ NEIDHART ]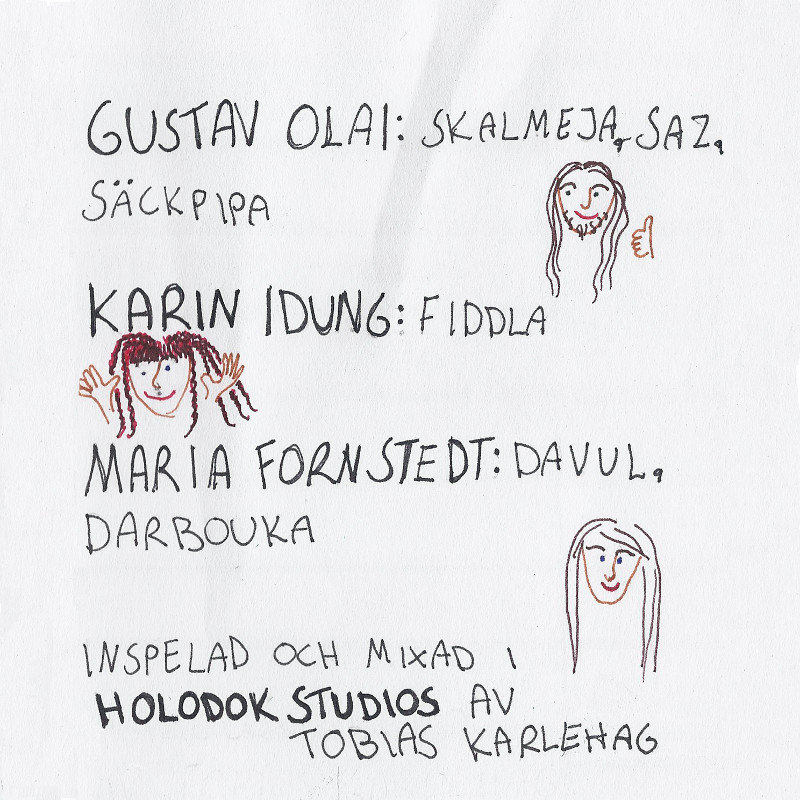 Gustav Olai — Skalmeja, Saz, Säckpipa
Karin Idung — Fiddla
Maria Fornstedt — Davul, Darbouka


For more than a decade Själ has been making interpretations
of 13th century musical masterpieces from all over Europe.

Själ is bringing the audience on a journey to listen to German minnesang,
melodies of the Occitan troubadours, the Spanish cantigas and more.

Inspired by the great variety of cultures in medieval Europe,
Själ's sound is unique and gives new life to a time long gone.