Mirror of the Middle Ages (2001-2002) / The Soil Bleeds Black

---
[22.12.2017 15:34 GMT+1]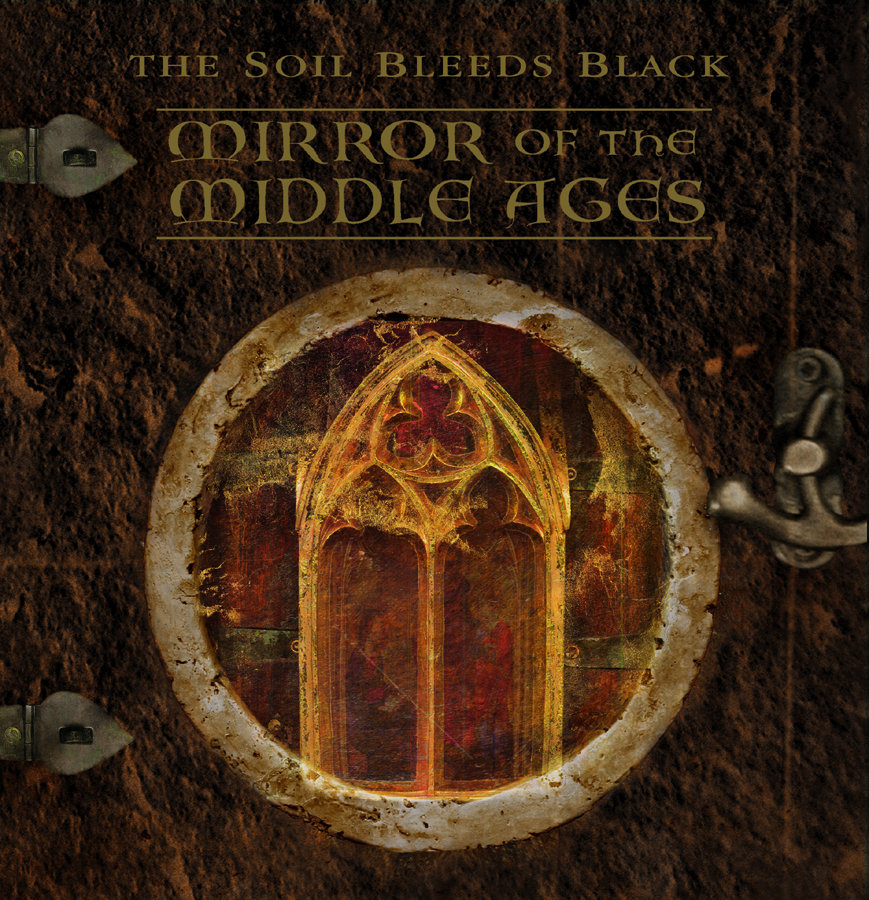 Recuperado de la mazmorra donde lo he tenido (unas carpetas de nombre "Pseudomedieval") más de una década; resulta que está disponible para escuchar en los sitios online y además existe una versión previa (limitada) en LP, pero como no tiene el Dum pater familias carece de interés para lo que estoy haciendo ahora, recopilar versiones del Calixtino. Aparte de las cosas con padre y madre, el resto me suena también muy, muy familiar, aunque a veces me despisto: escuchando distraídamente el Dum pater familias estuve pensando que oía In taberna quando sumus.

Me encuentro algo alejado de esta estética, así que no diré nada del disco. Bastantes comentarios hay en la red. Uno que no he visto es la información que venía con la música que tengo:


Mirror of the Middle Ages" is TSBB's latest foray into the world of the ancient medieval past.
Originally published in a limited edition vinyl format one year earlier, this CD edition represents the band's sixth official full-length release.
This CD edition also differs from the original vinyl edition, in that it features a different track listing and design. Notable is the electronic and bombastic contemporary version of "Palistinalied (21st Century Remix)."
"Mirror of the Middle Ages" is composed of several original works as well as a variety of traditional pieces interpreted by the band, ranging from the early medieval period all the way up to the Renaissance, while expressing both the sacred and the profane. In total, it is indeed a summary of past times to be relived.

(Comprobando ahora el listado de mis mp3 observo con estupor que el compositor del Palastinalied es Water von der Vogelweide, seguramente falta mía.)

El 'espíritu' de la grabación se puede intuir por el comentario en medieval.org:


This ensemble describes itself as "Neo Medieval Folk Music." The label is "specializing in Unique Quality CDs, CDRs, & Vinyl for Pagan, Ethereal, Medieval, Gothic, and Ambient artists."




(3007, 1428, 134, 1513953245, 205, 3007, 'The Soil Bleeds Black - Mirror of the Middle Ages (2001-2002)', 'last' - 1513954186
[22.12.2017 15:34 GMT+1]
---
[30.12.2017 23:37 GMT+1]








La misma versión del Dum pater familias, algo histriónica en alguna de las voces, puede escucharse en este disco, que parece que es una de esas ediciones especiales limitadas (todas las ediciones están limitadas, aunque sea de manera indefinida).

spotify.com | discogs.com


(3039, 1428, 134, 1514677026, 205, 3039, 'Re: The Soil Bleeds Black - Mirror of the Middle Ages (2001-2002)', 'last'
[31.12.2017 0:37 GMT+1]
---