Cantigas de Santa Maria / Igor Pomykalo

---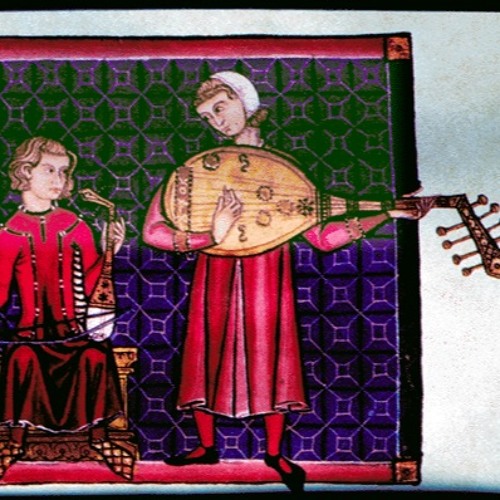 soundcloud.com | igorpomykalo.eu
Igor Pomykalo
2017
[67:27]









Cantigas de Santa Maria are religious songs, written in Spain in the 13 century - on the order of the king Alfonso El Sabio.
I decided to arrange them in the various popular styles of our time: blues, pop, rock and world music.



This project is devoted to my niece GIULIANA GERINI






1. Intro 1, CSM 42 "A Virgen mui groriosa" IP med. fiddle solo [1:31] CSM 42

2. CSM 42 "A Virgen mui groriosa" and 353 "Quen a omagen" [3:10] CSM 42 CSM 353

3. CSM 11 "Macar óme per folía" [2:30] CSM 11

4. CSM 165 "Nïún poder deste mundo" and 208 "Aquele que ena Virgen" [4:15] CSM 165 CSM 208

5. CSM 166 "Como póden per sas culpas" [2:59] CSM 166

6. CSM 25 "Pagar ben pód'" and 100 "Santa María, Strela do día" [3:06] CSM 25 CSM 100

7. CSM 303 "Por fól tenno" and 340 "Virgen Madre grorïosa" [4:05] CSM 303 CSM 340

8. CSM 139 "Maravillosos e piadosos" [2:22] CSM 139

9. CSM 209 "Muito faz grand' érro" and 33 "Gran poder á de mandar" [2:59] CSM 209 CSM 33

10. CSM 54 "Toda saúde da Santa Reínna" and 215 "Con gran razôn" [3:24] CSM 54 CSM 215

11. CSM 58 "De muitas guisas" and 119 "Como somos per conssello" [3:15] CSM 58 CSM 119

12. CSM 37 "Miragres fremosos" and 79 "Ai, Santa María" [2:58] CSM 37 CSM 79

13. Intro 2, CSM 30 "Muito valvéra mais" I.P. medieval fiddle [1:40] CSM 30

14. CSM 30 "Muito valvéra mais" and 70 "Eno nome de Maria" [5:02] CSM 30 CSM 70

15. CSM 229 "Razôn é grand'" and 322 "A Virgen, que de Déus" [2:56] CSM 229 CSM 322

16. CSM 60 "Entre Av' e Éva" and 178 "A que faz o óme mórto" [2:36] CSM 60 CSM 178

17. CSM 389 "A que pera paraíso" and 270 "Todos con alegría" [2:46] CSM 389 CSM 270

18. CSM 117 "Toda cousa que aa Virgen" and 137 "Sempr' acha S. María" [3:40] CSM 117 CSM 137

19. CSM 12 "O que a Santa María mais despraz" [4:24] CSM 12

20. Intro 3, CSM 370 "Loemos muit' a Virgen S. María" I.P. m. fiddle [1:16] CSM 370

21. CSM 370 "Loemos muit' a Virgen Santa María" [2:04] CSM 370

22. CSM 94 "De vergonna nos guardar" (JazzyBallad) [2:29] CSM 94




Igor Pomykalo:
arrangements, programming, mixing and mastering;
playing keyboard, medieval fiddle (all Intros, tracks 8 and 18), electric violin (tr. 2, 3, 5, 11, 17) and electric cello (tr. 2 and 17).




Igor Pomykalo

Born 30th December 1946 in Rijeka (Croatia) in a family of musicians
1953 – 1965: school (incl. Music) in Zagreb. 1970 diploma in viola on the Academy of music
1966 – 1983: Violist in the "Symphony orchestra of Radio television Zagreb"(now: HRT)
1969 – 1983: founder and leader of the early music ensemble "Universitas Studiorum Zagrabiensis", Zagreb, numerous concerts and recordings in the whole Europe
1974 – 1981: attending various seminars and grants in Belgium, Denmark, France, Great Britain and Holland
1983 – 2000: moving to Vienna, Austria; collaboration with "Clemencic Consort" (until 2004)
1986 – 1997: working with his own "Ensemble Lyra Wien"
1988 – 2000: working at music store "Doblinger", Vienna
1996 – 2001: scientific project "Lira da braccio and da gamba"at University of Music, Vienna
2000 – 2004: living in Cittadella (PD), Italy; collaboration with ensembles "Micrologus", "Musica Ricercata" and "Daedalus"; from 2004 on living in Piregg, Austria
1962 – 2005: public concerts (rock, chamber and orchestral music; medieval, renaissance, baroque and contemporary music; traditional folk and so called world music): concerts, lectures and recordings (20 LPs and CDs) and tours in whole Europe and Israel; research in New York
since 2008 studying on various "online" seminars of "Home recording"
December 2010 – May 2015 living partly in Piregg and partly in Italy (Cittadella –PD and Collecchio-PR).
From May 2015 living again permanently in Piregg, Austria.